.

Castle Course - St Andrews Links Carnoustie Golf Links St Andrews Bay - Kittocks
The Old Course at St Andrews Links -- 4 April 2012
Hole Map Swilcan Bridge The Road Hole Bar The 18th Tee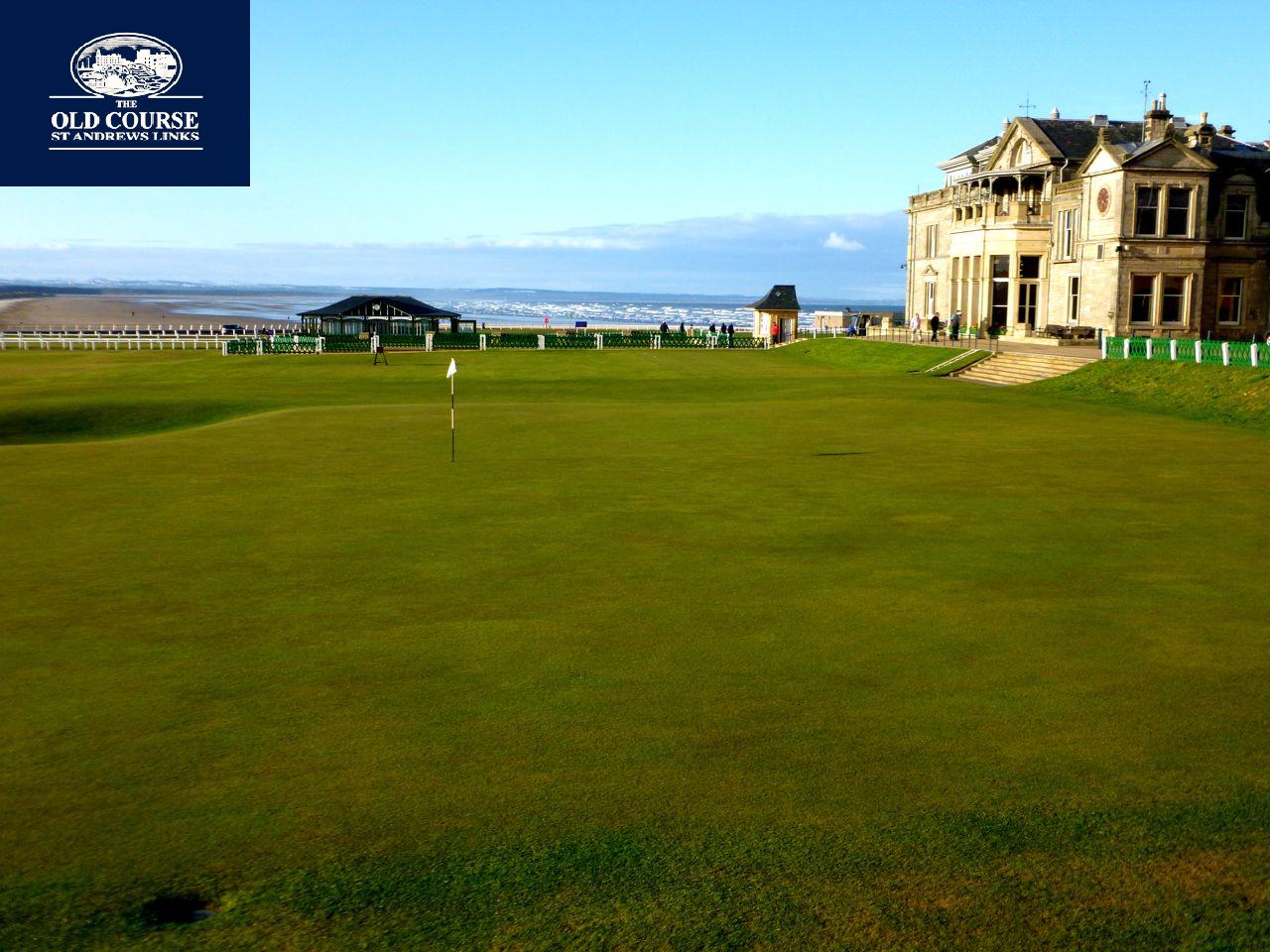 18th Green with Royal and Ancient Golf Club in the Background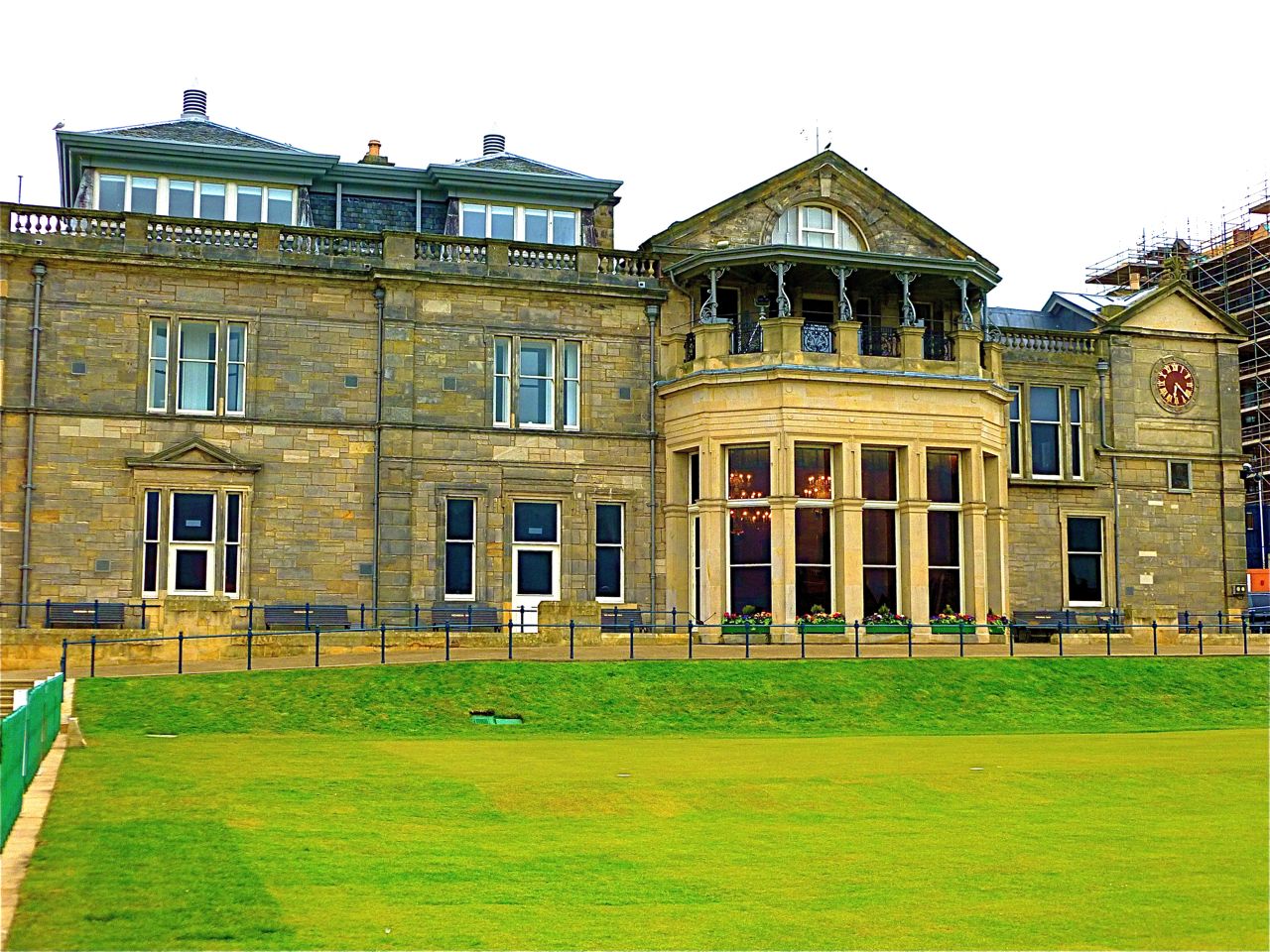 Royal and Ancient Golf Club (behind the 1st Tee)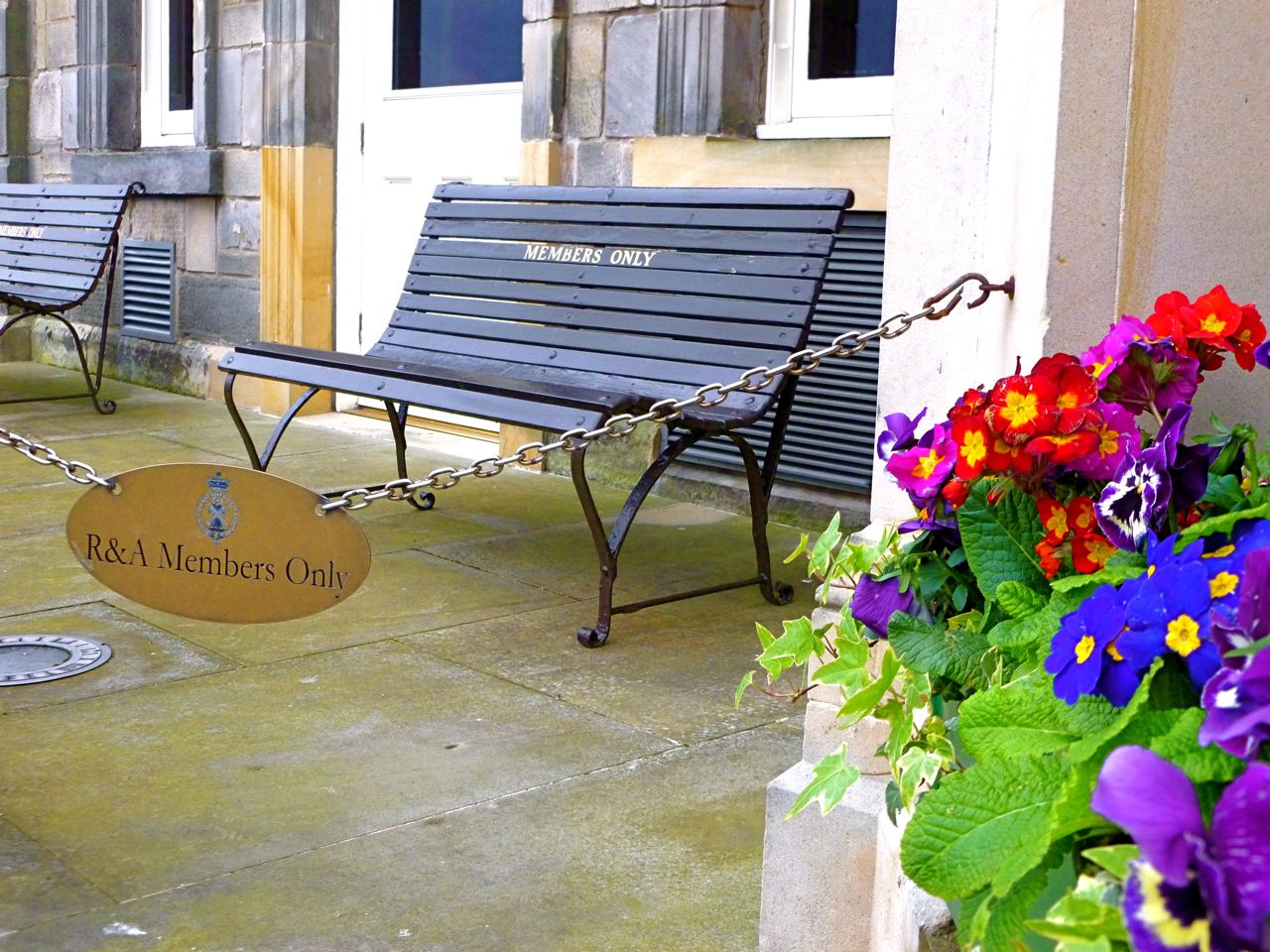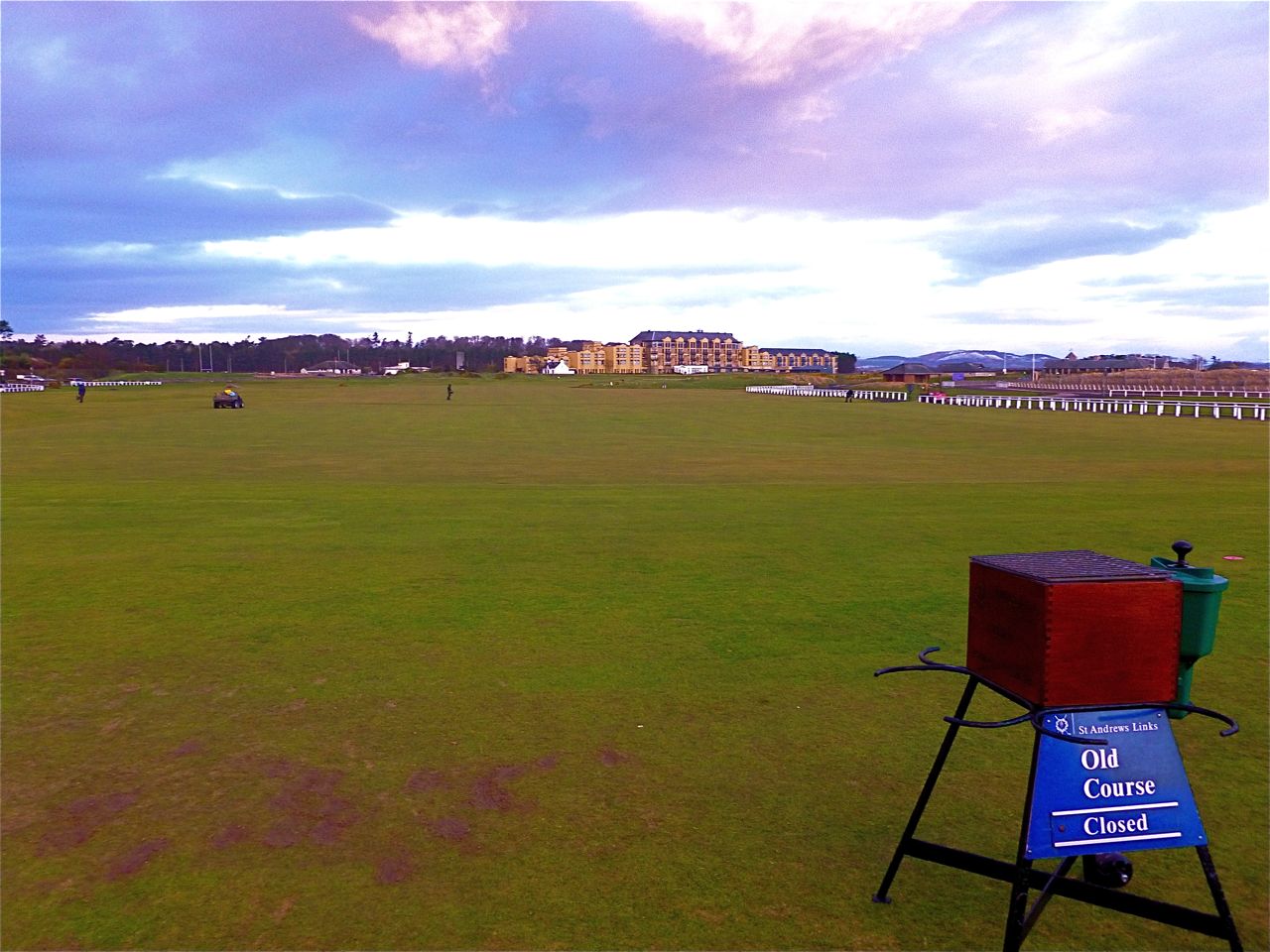 1st Tee - We had the first tee time of the morning (7:00 am)
.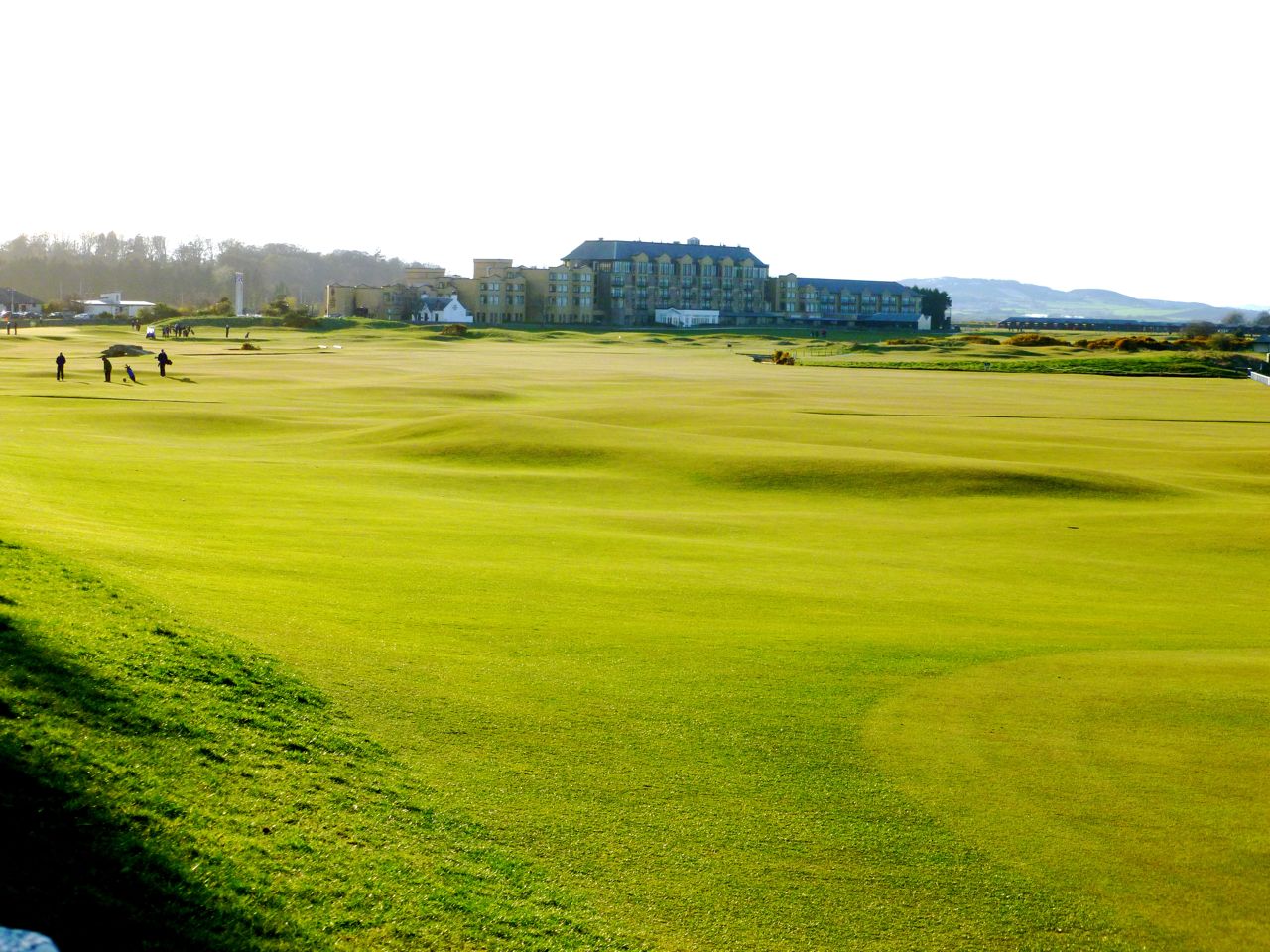 Looking back towards the 18th Tee - Old Course hotel in distance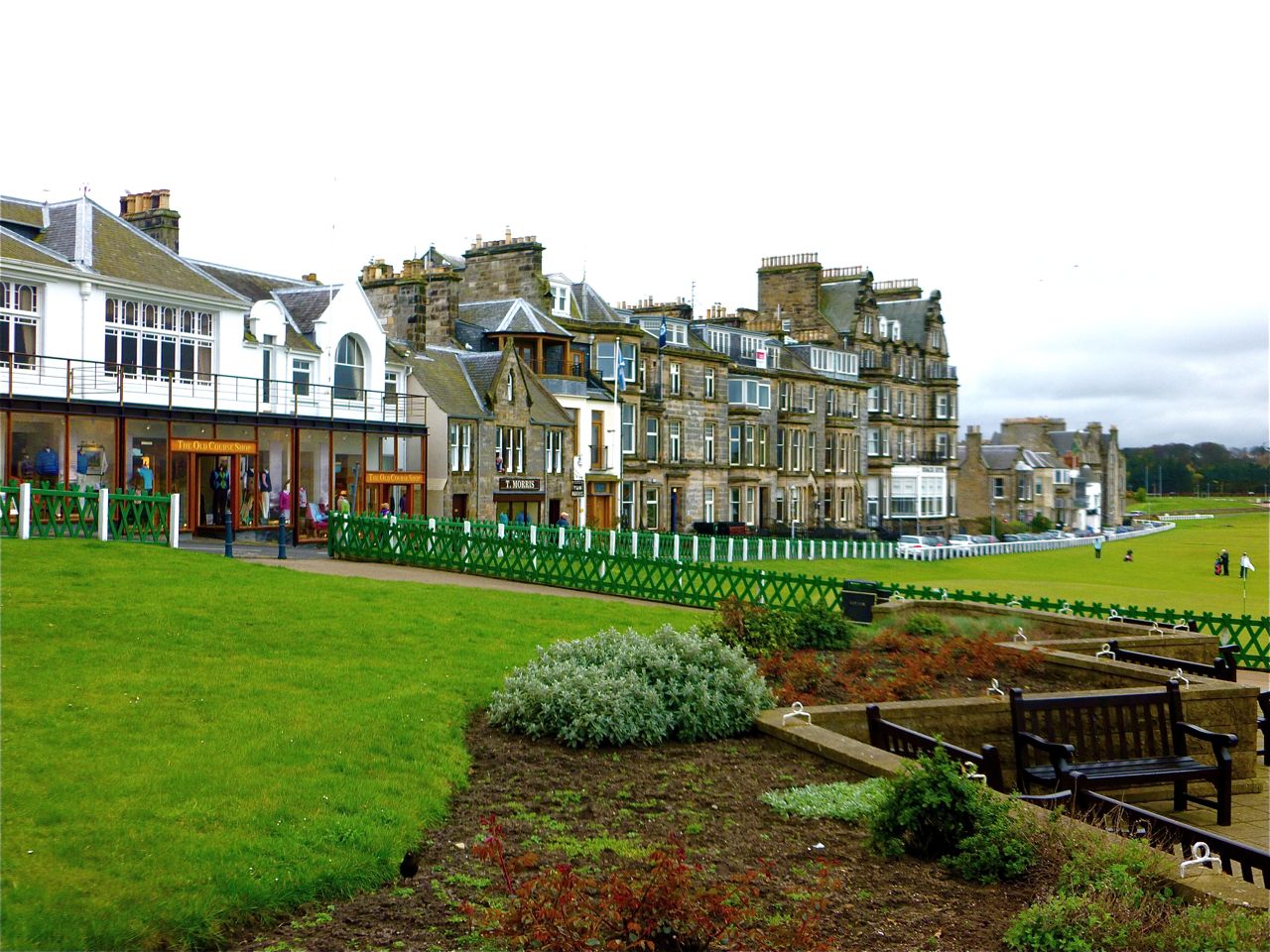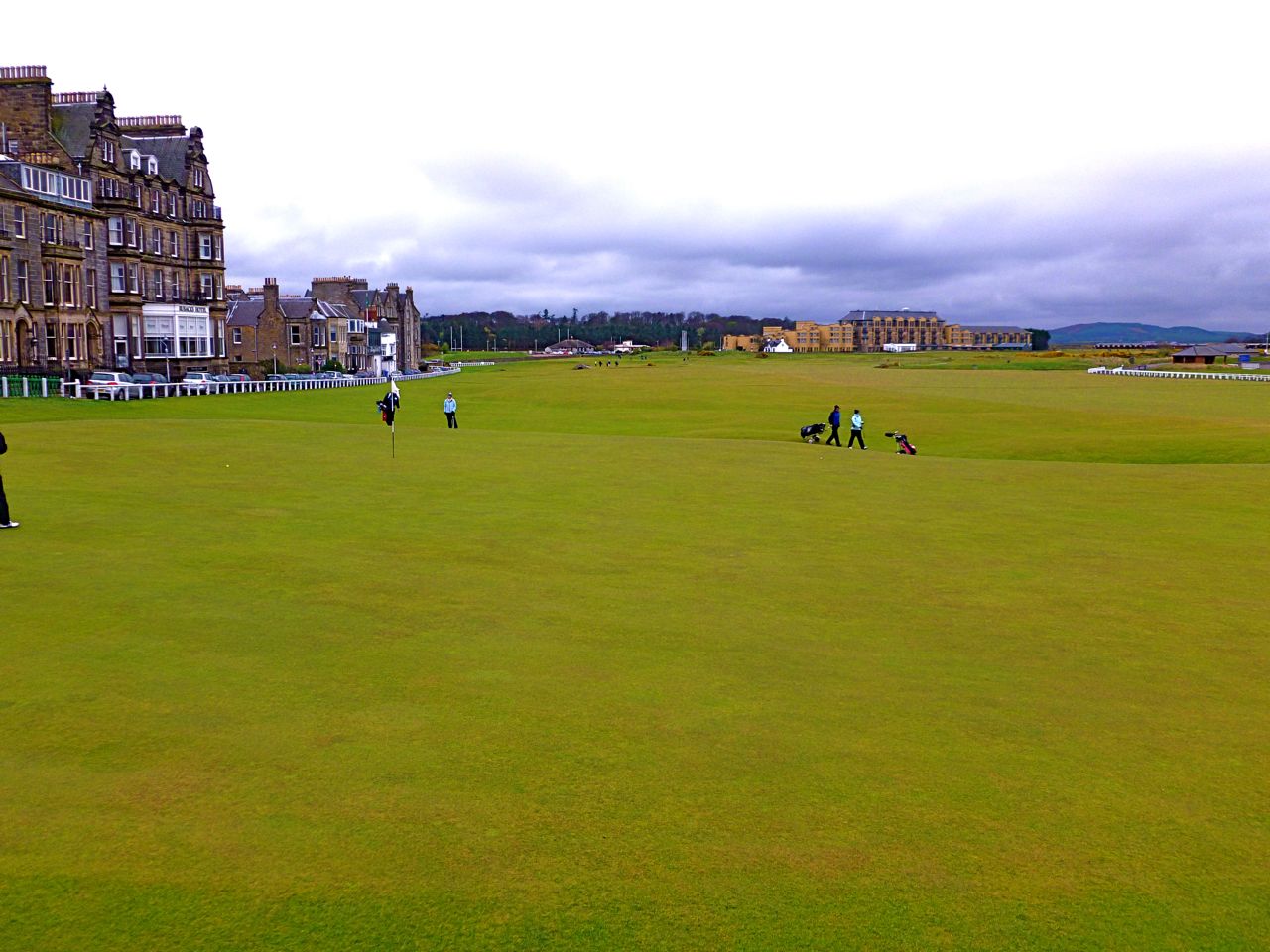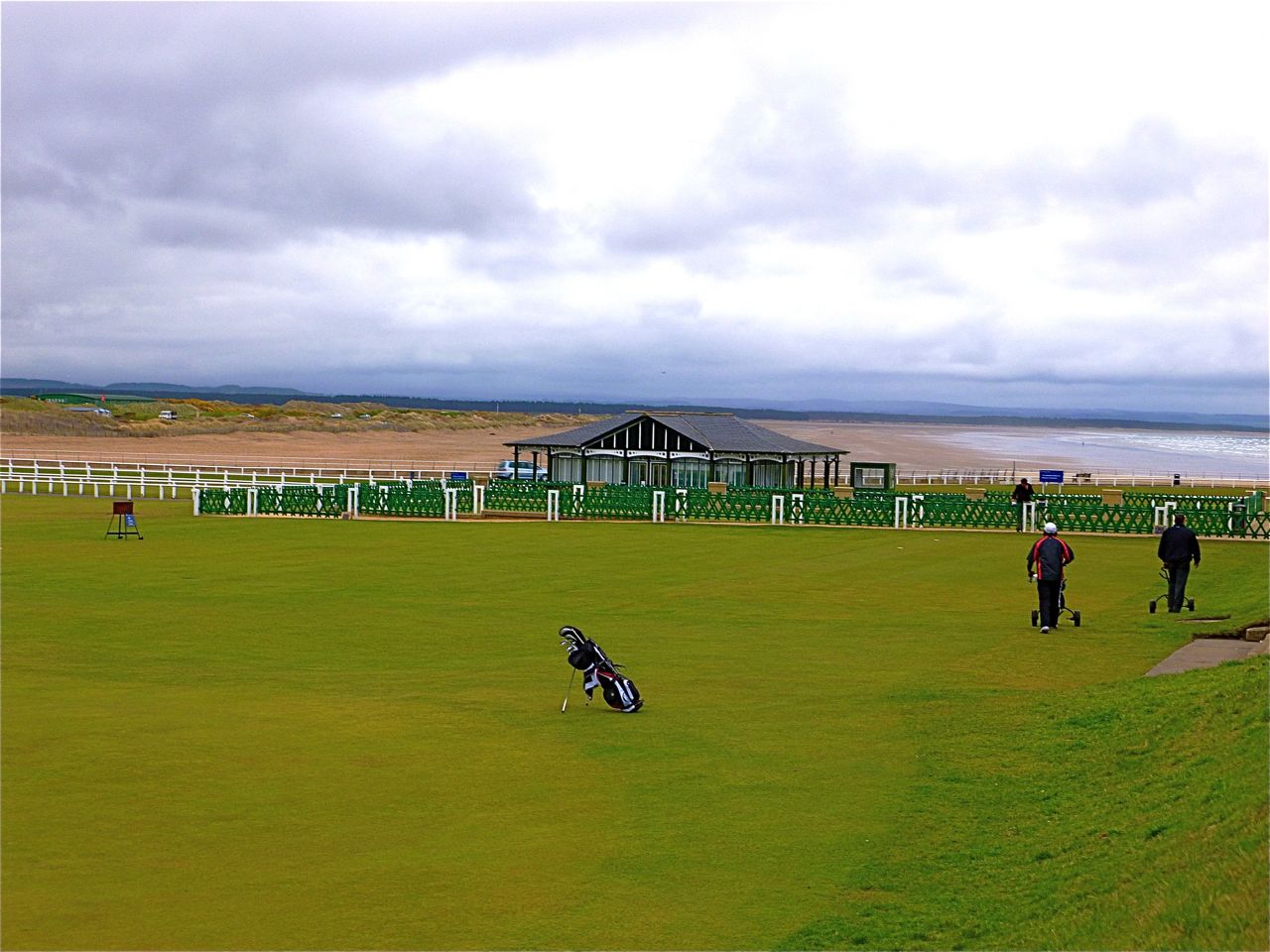 1st Tee looking towards St Andrews Bay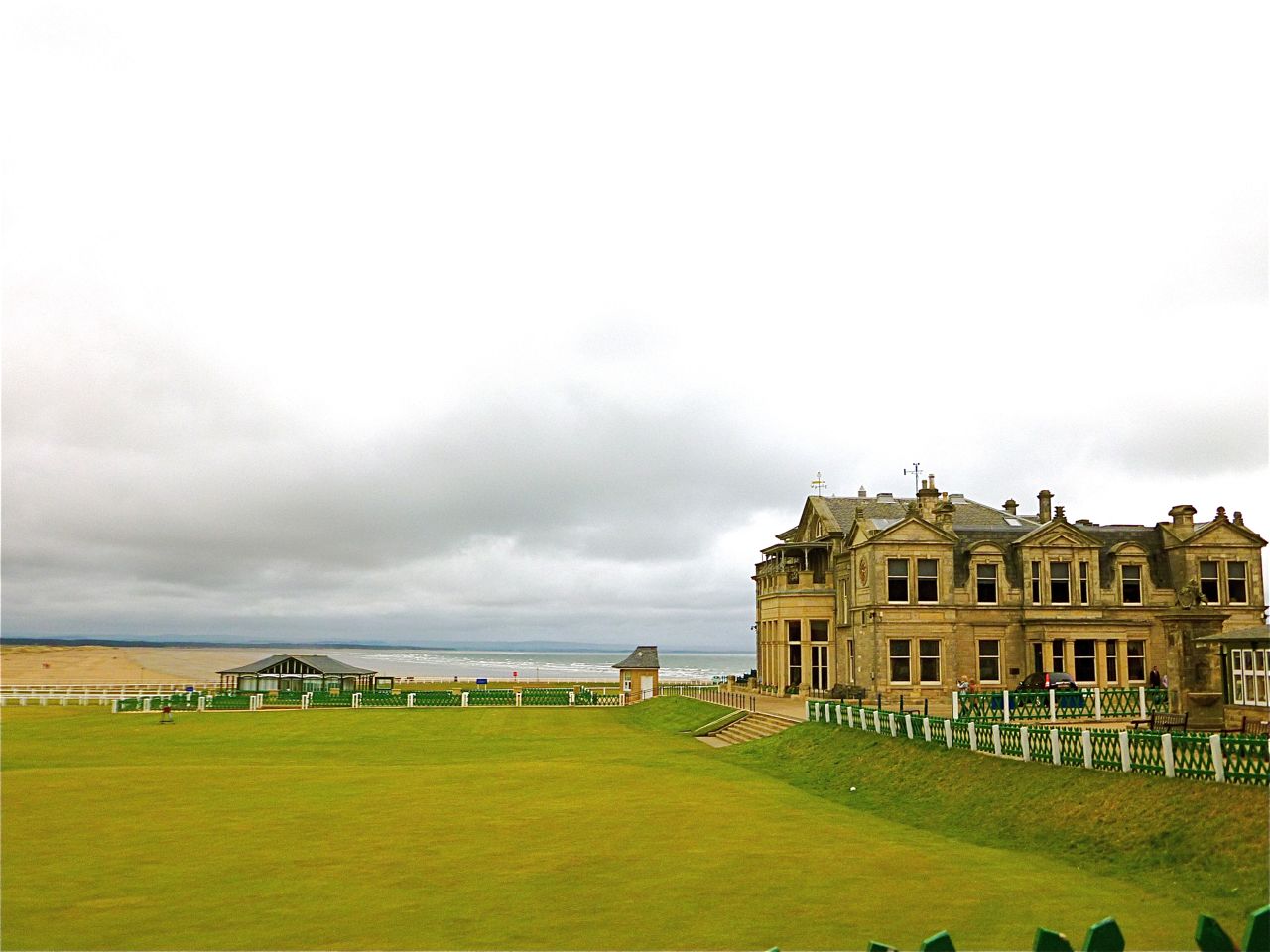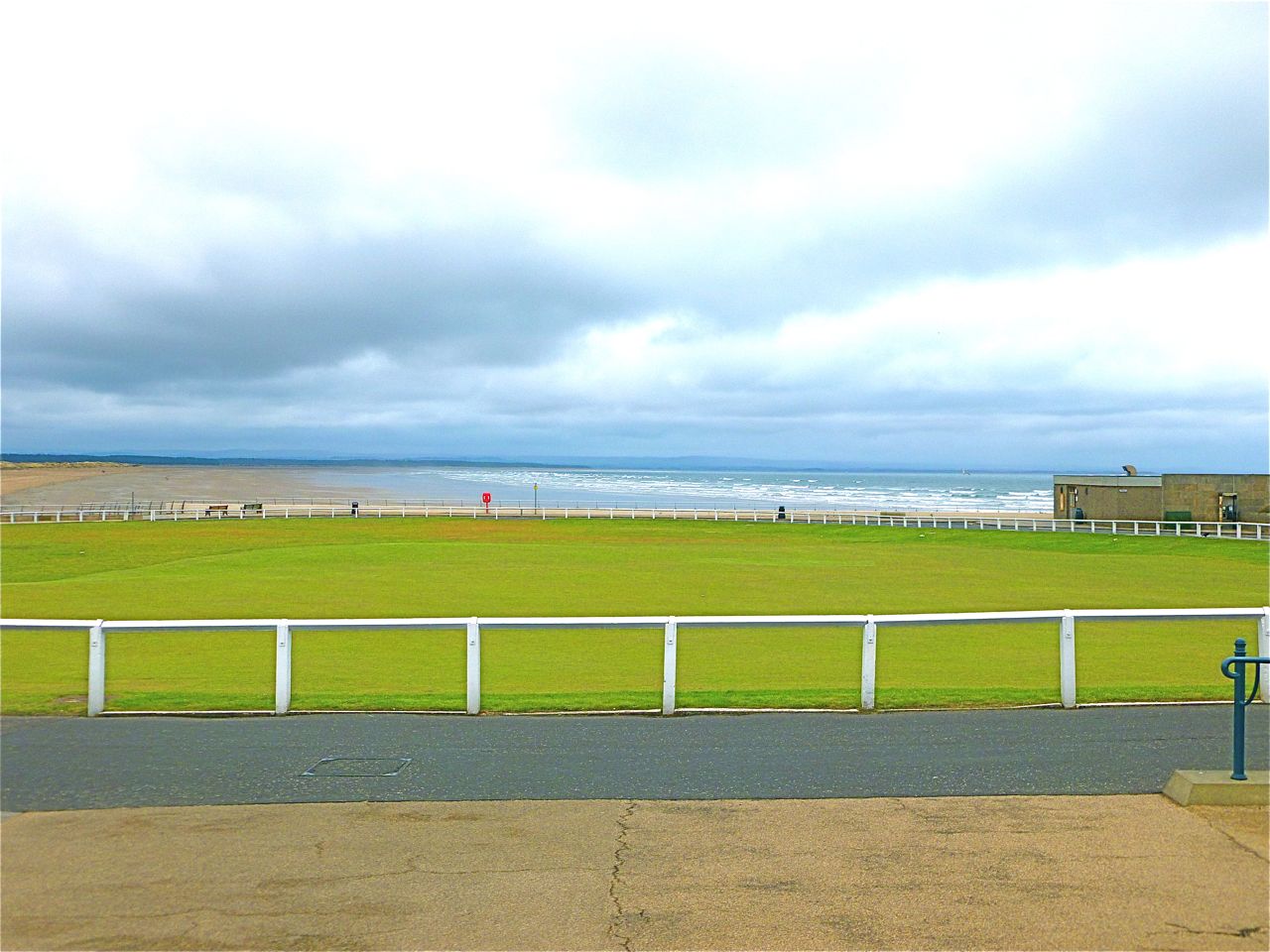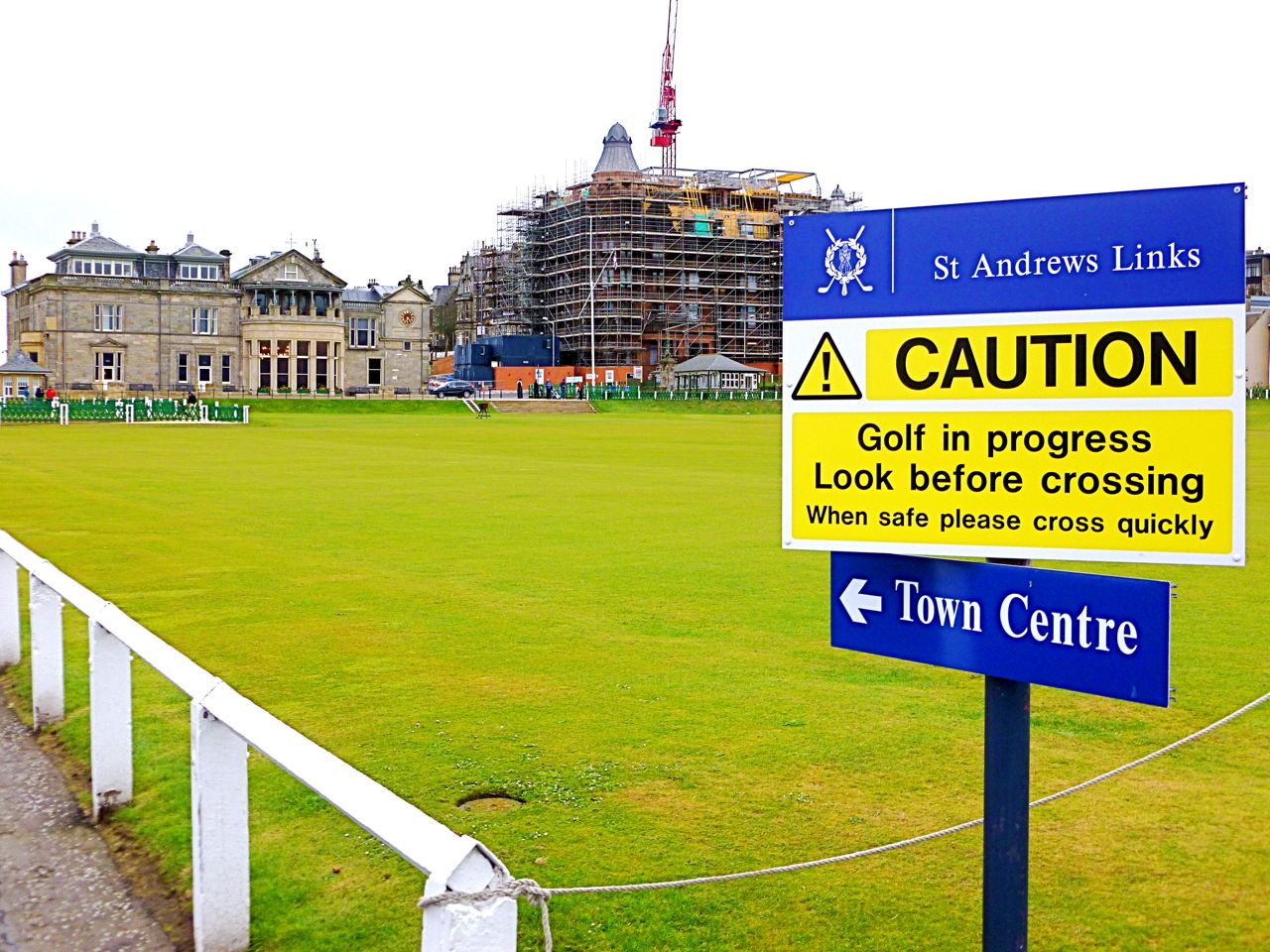 Several roads run through the links courses to the beach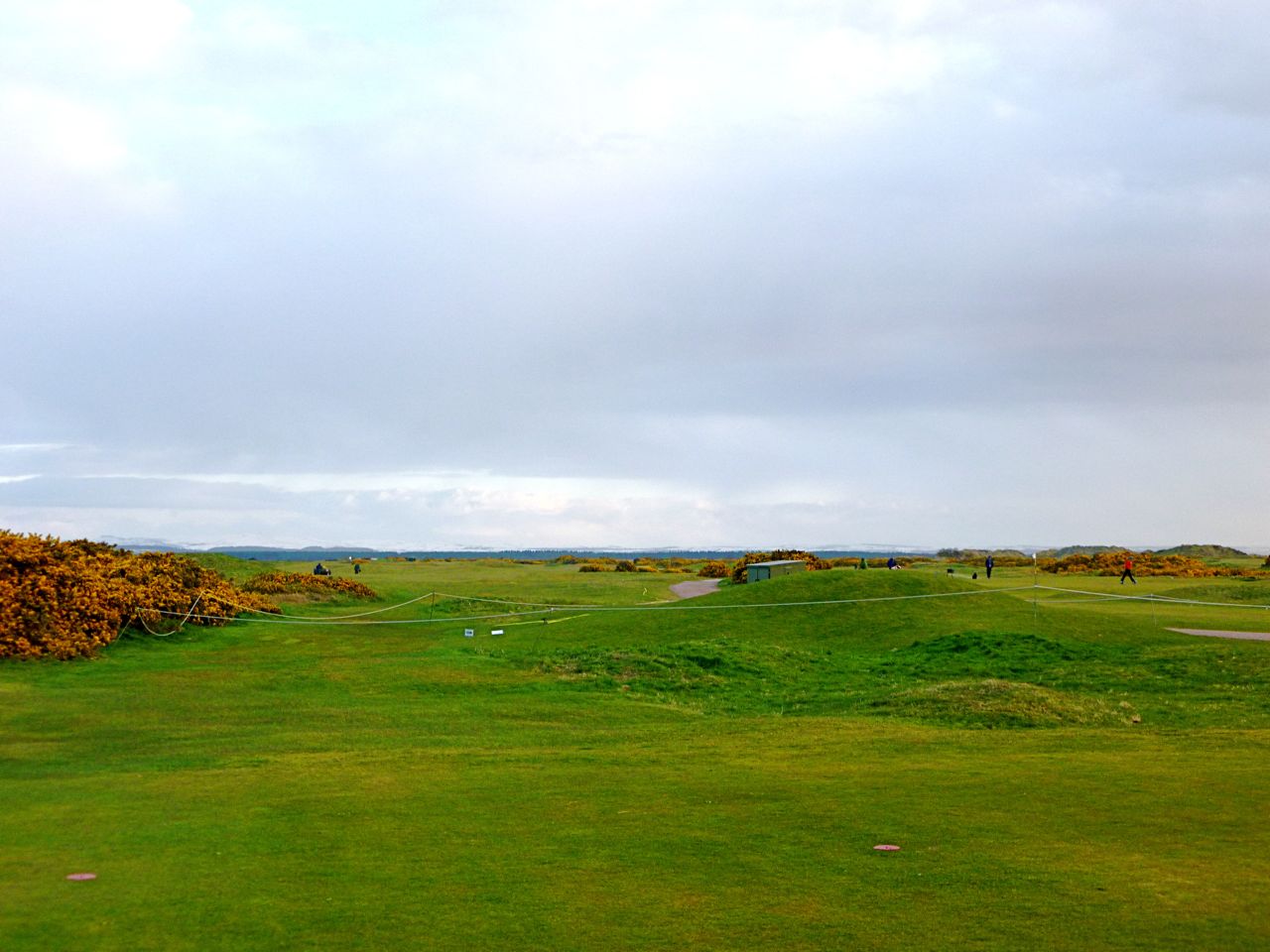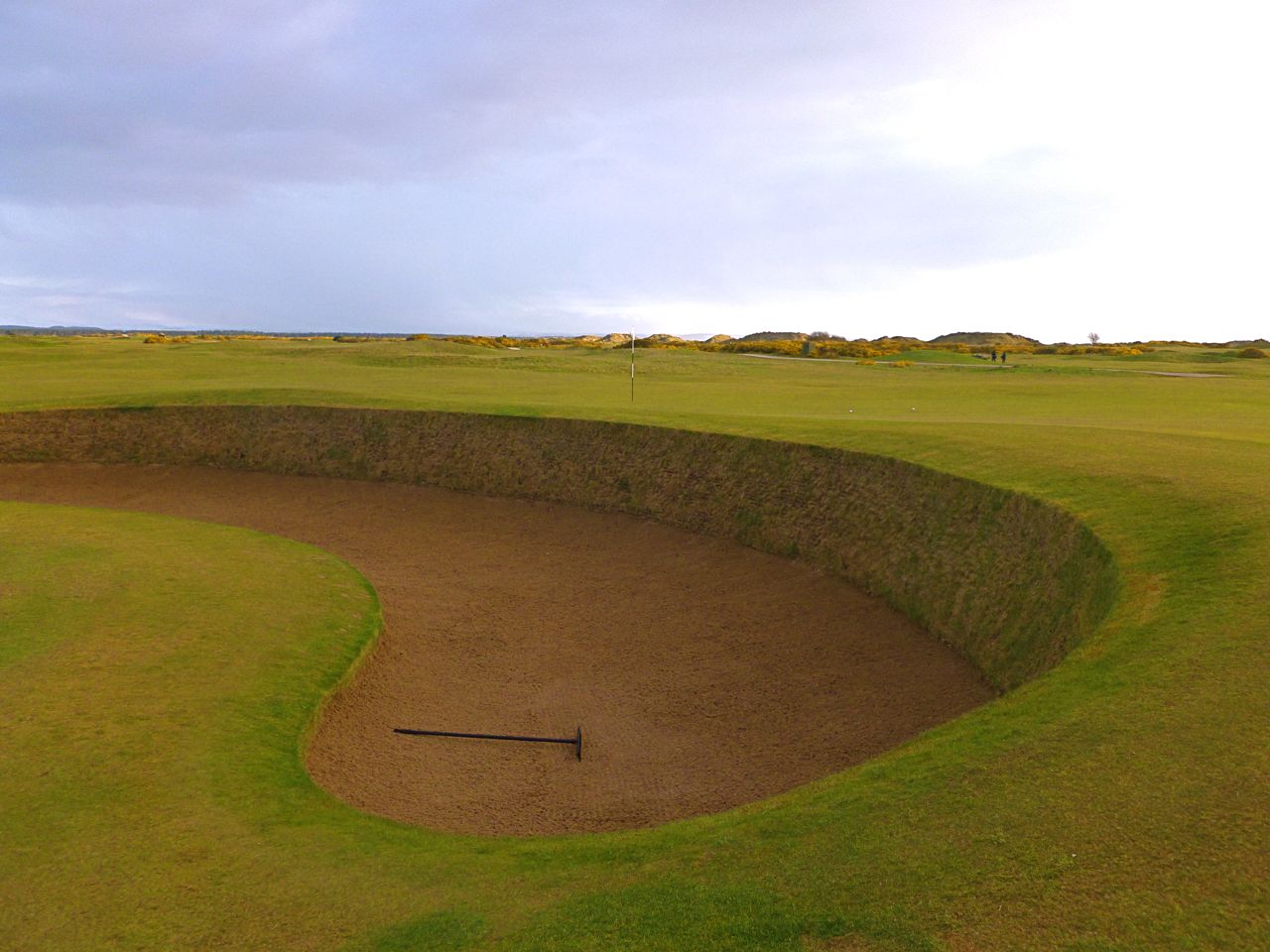 "Cartgate" Bunker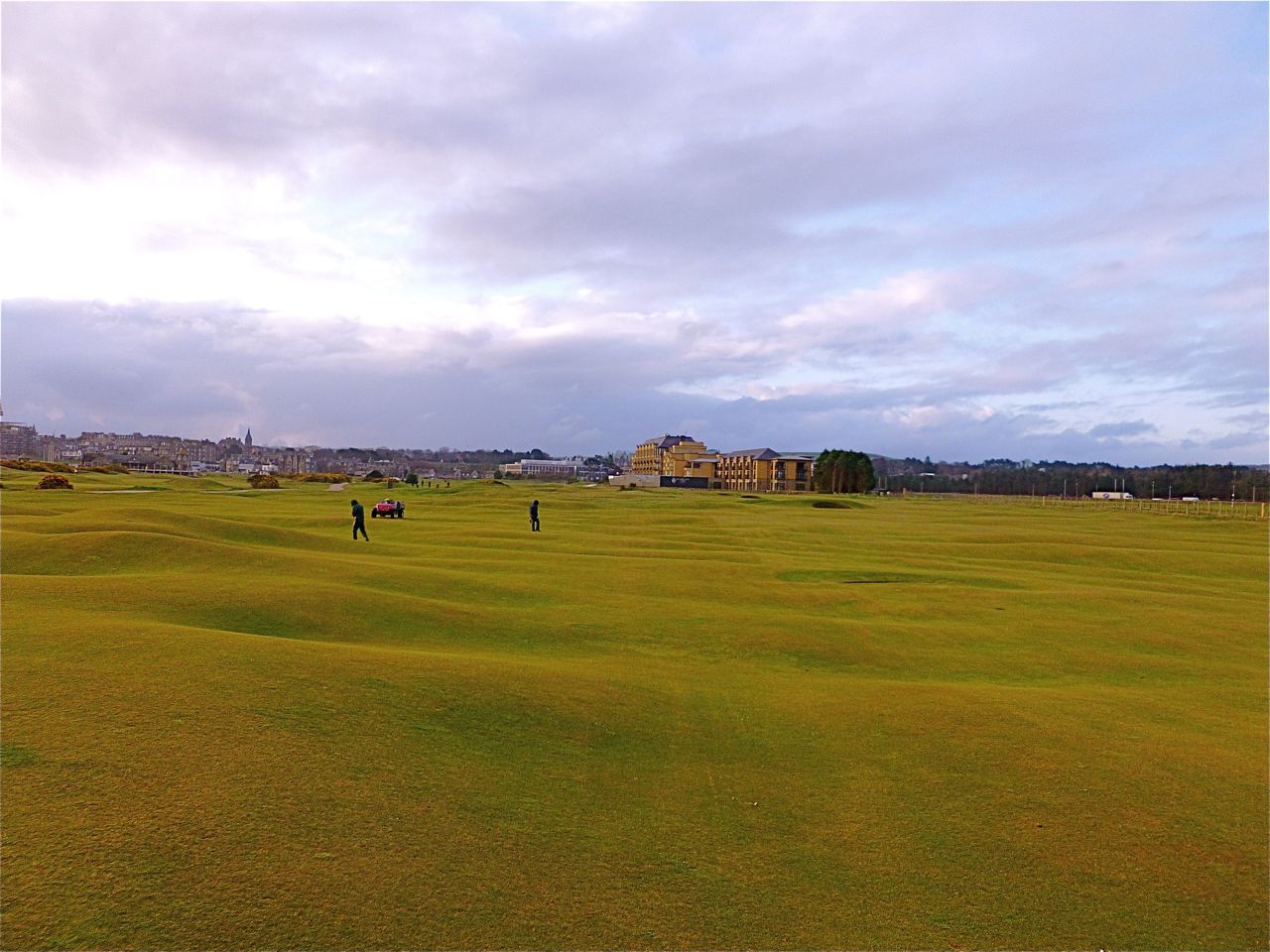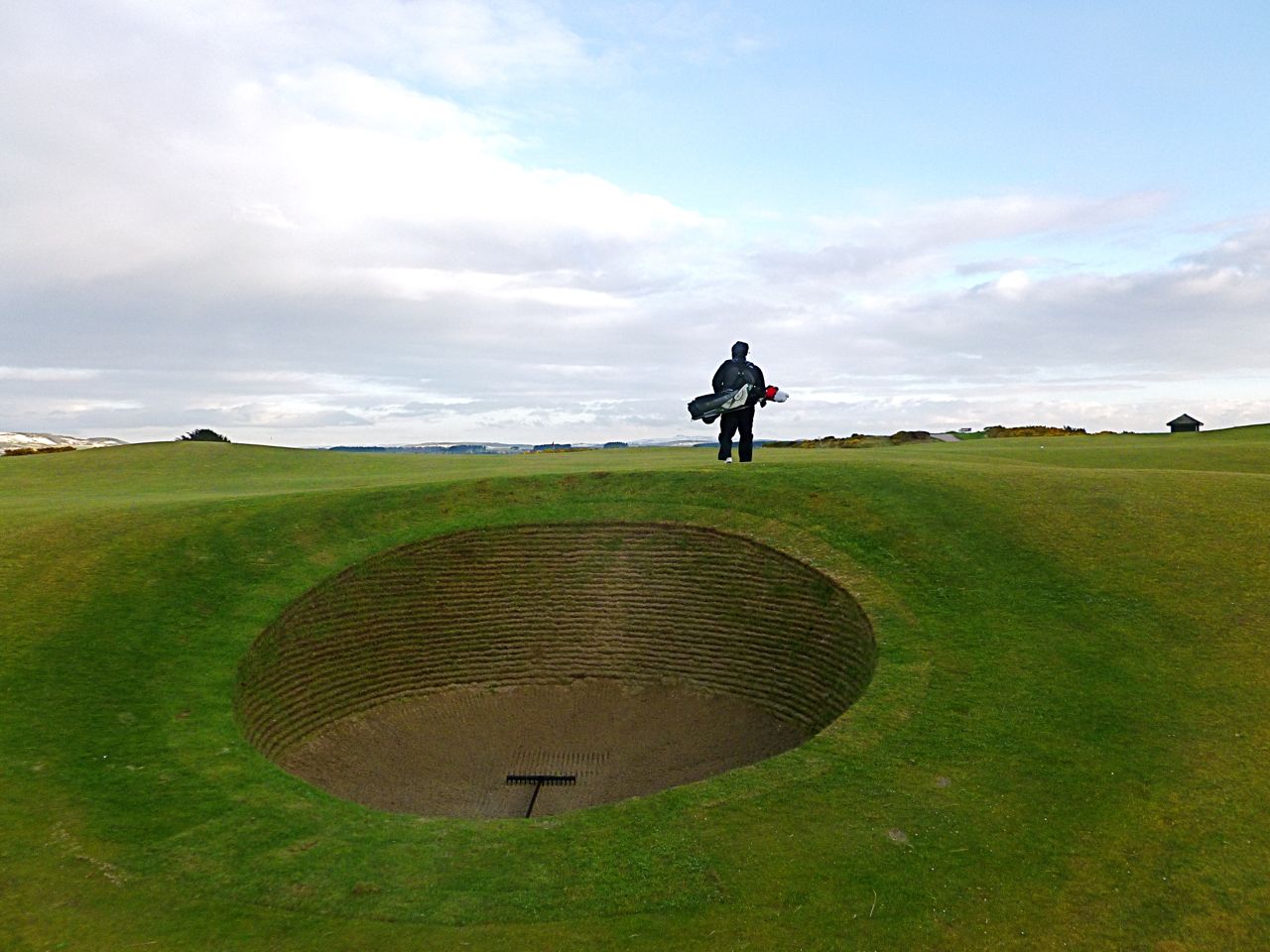 Fairway pot Bunker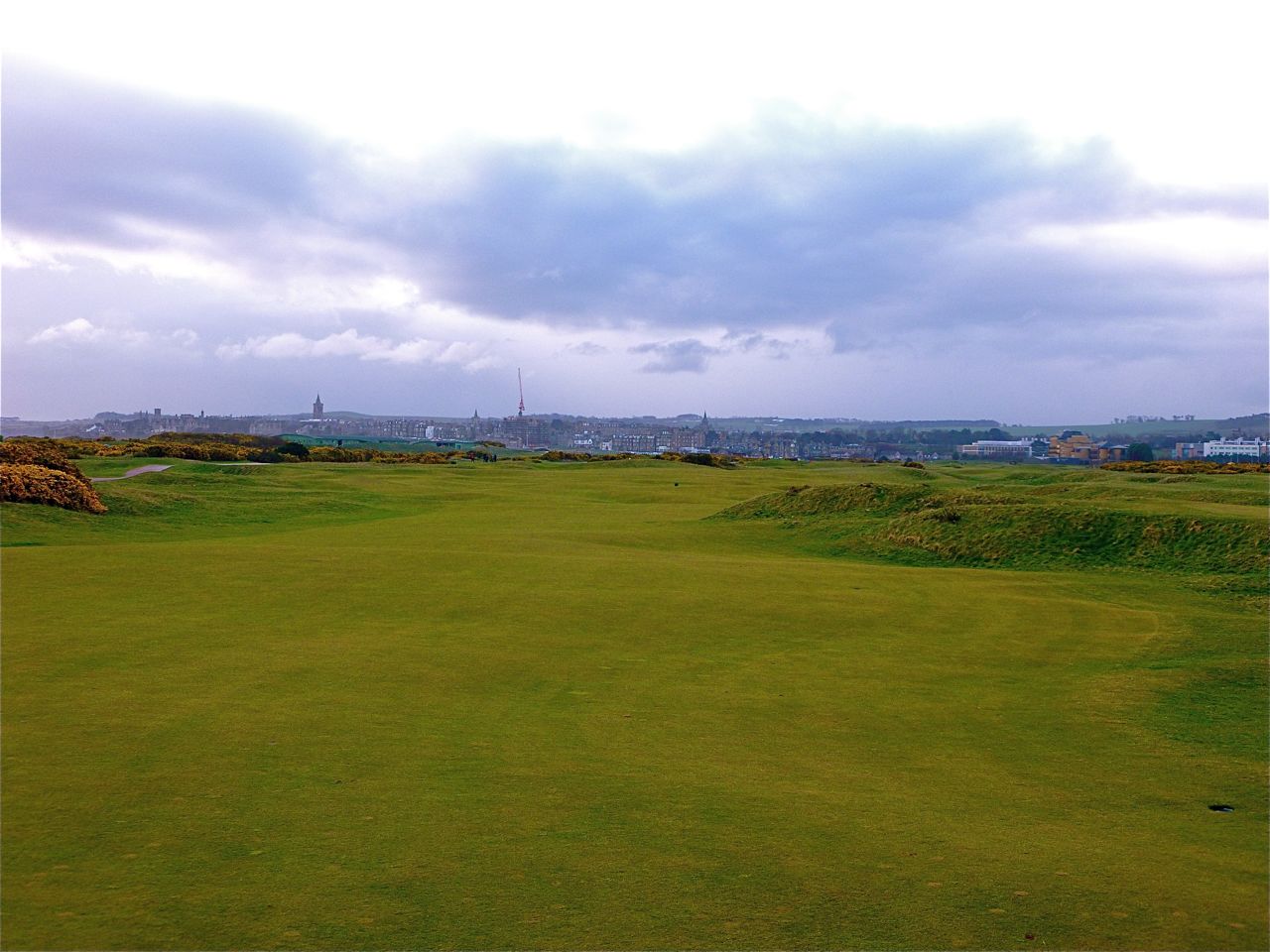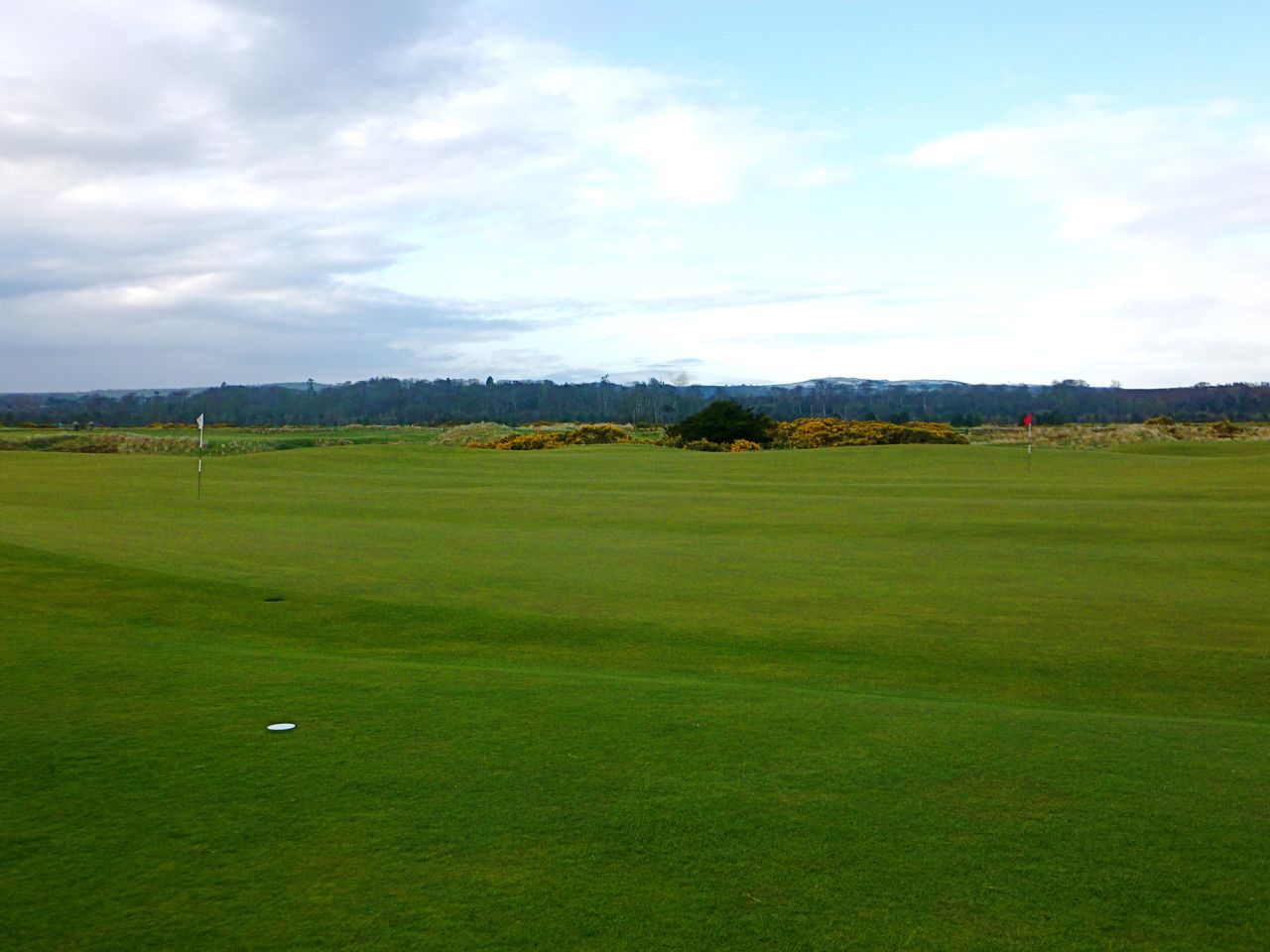 Many greens have two flags on them -- White Going out on the first 9, Red coming back in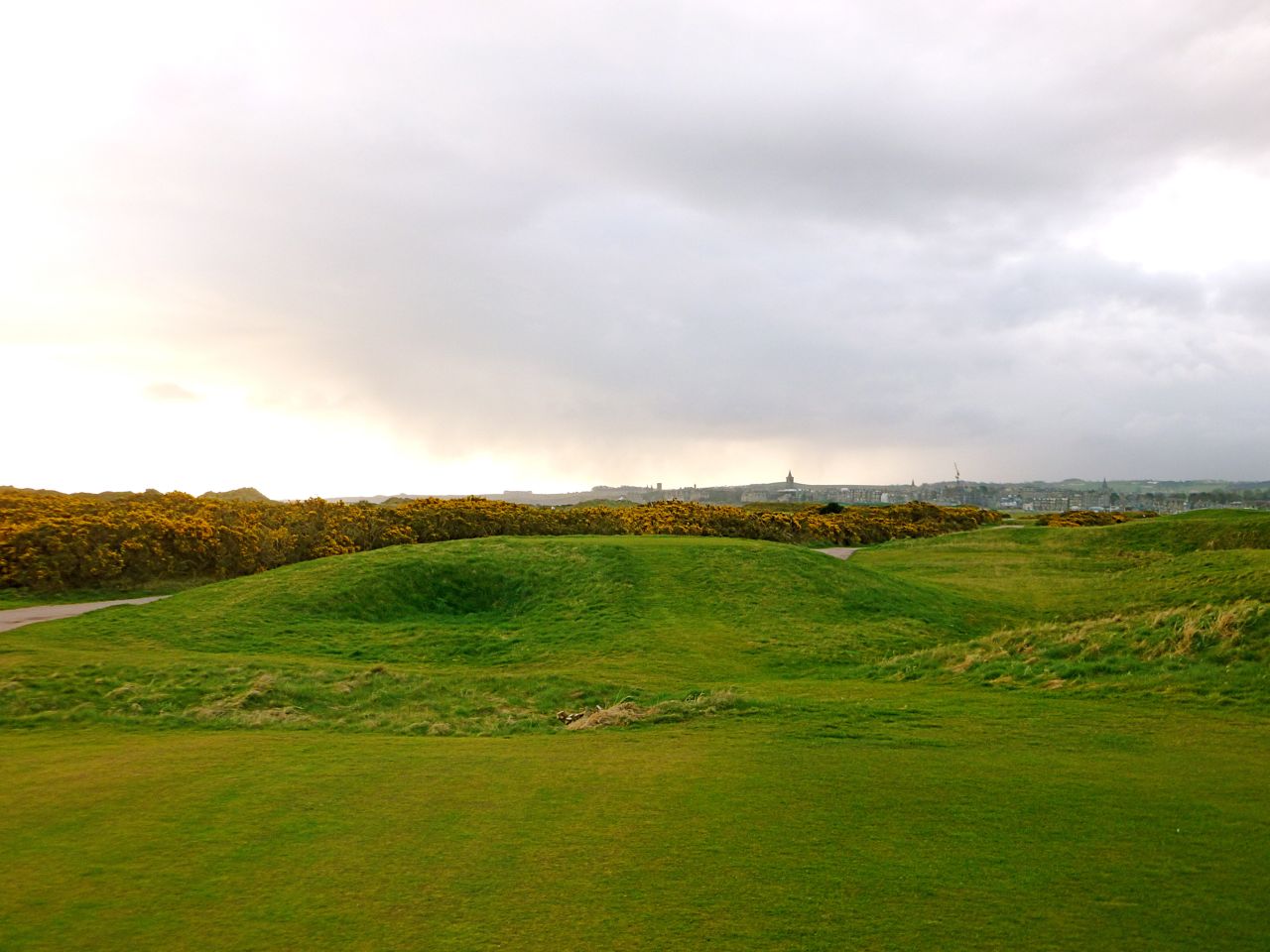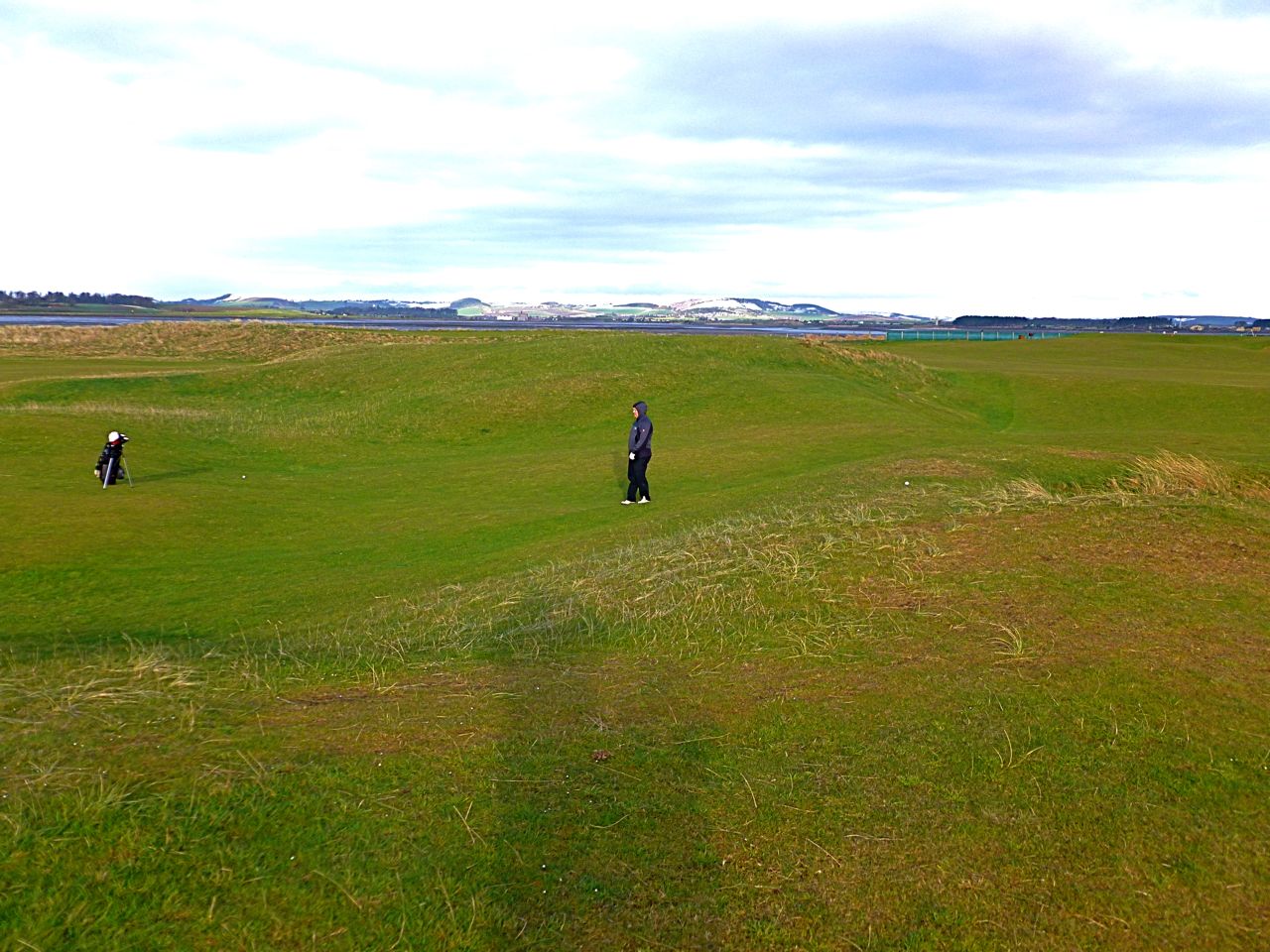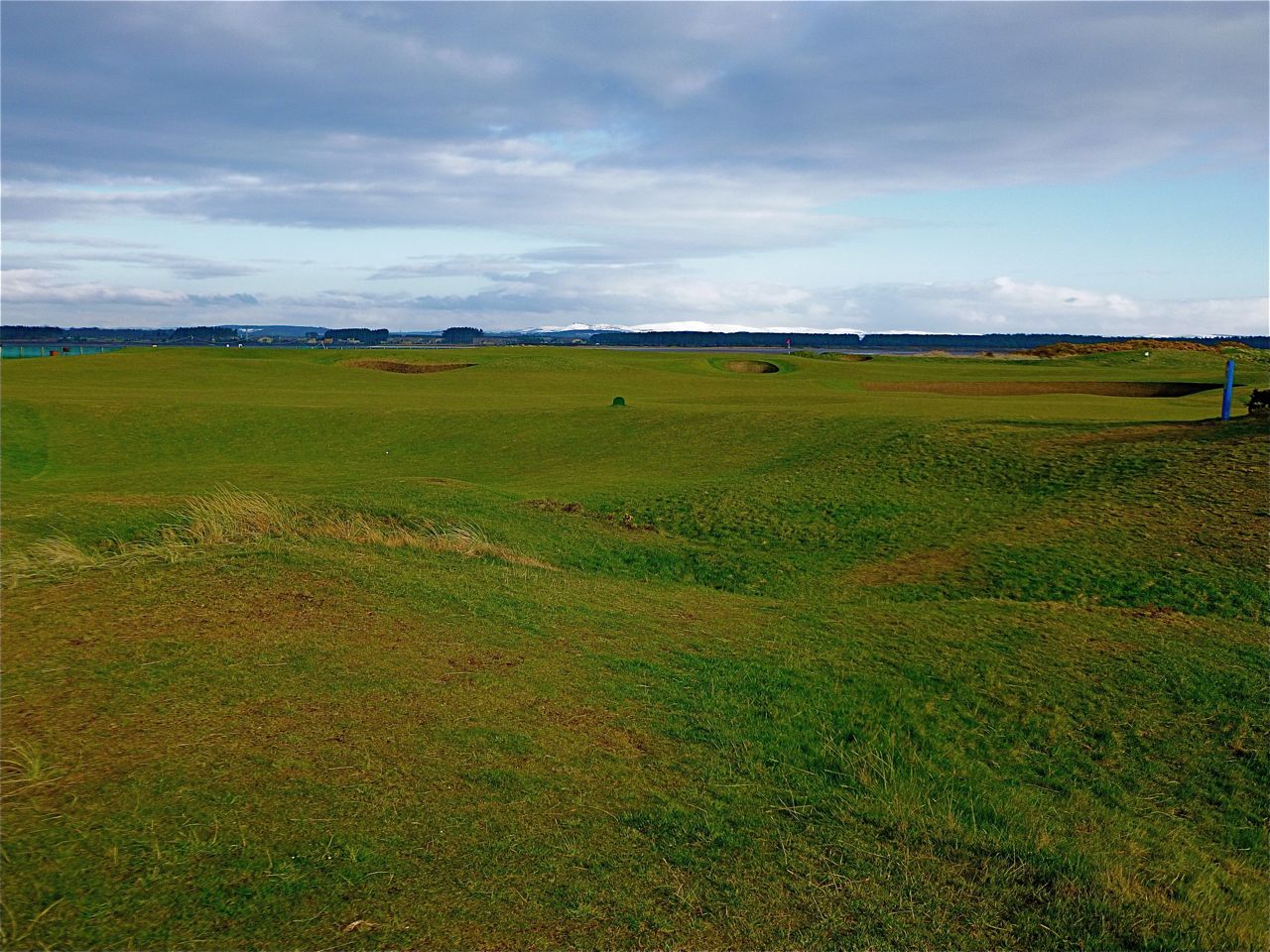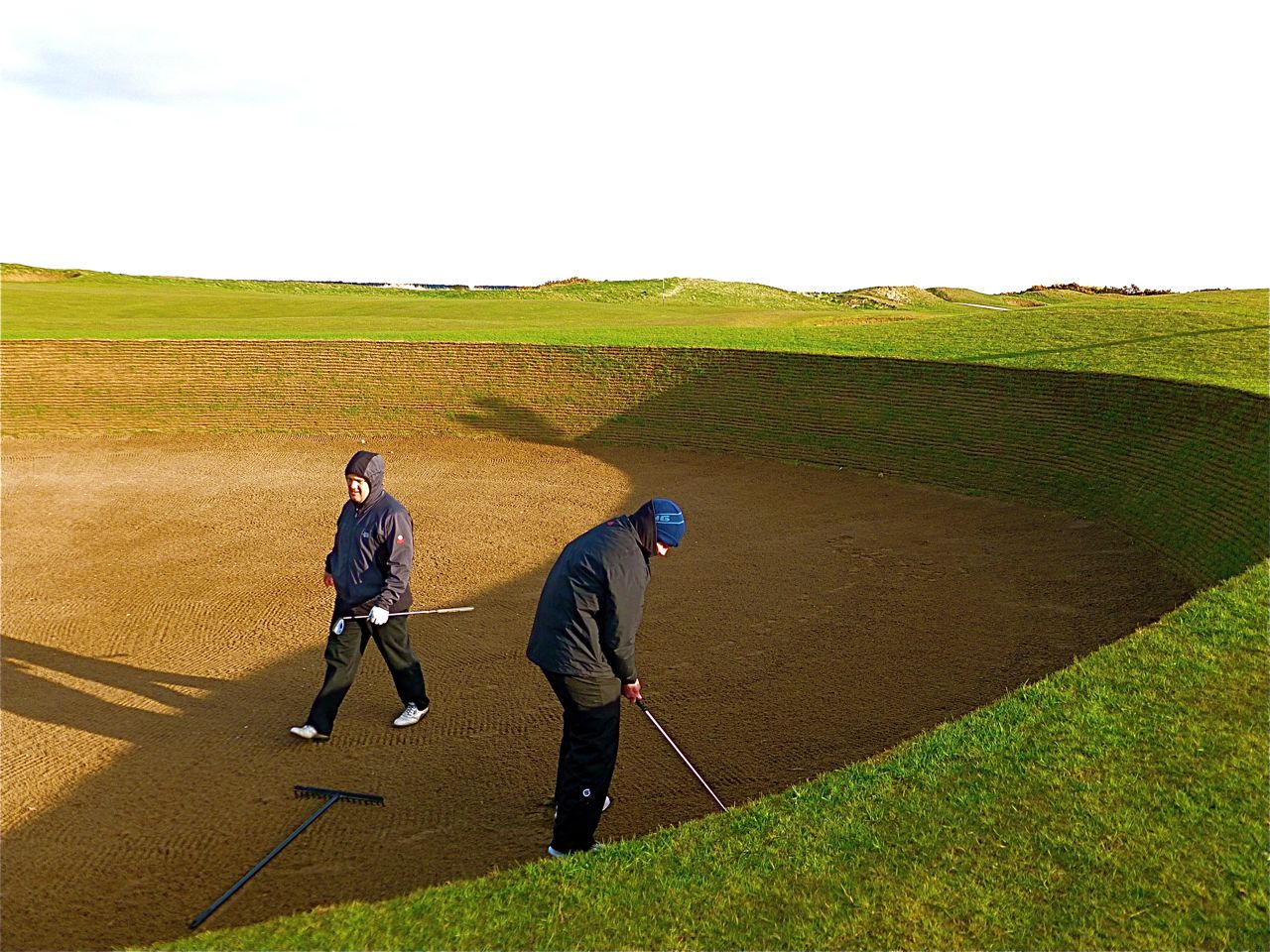 This bunker grabbed 3 of the 4 of us :-)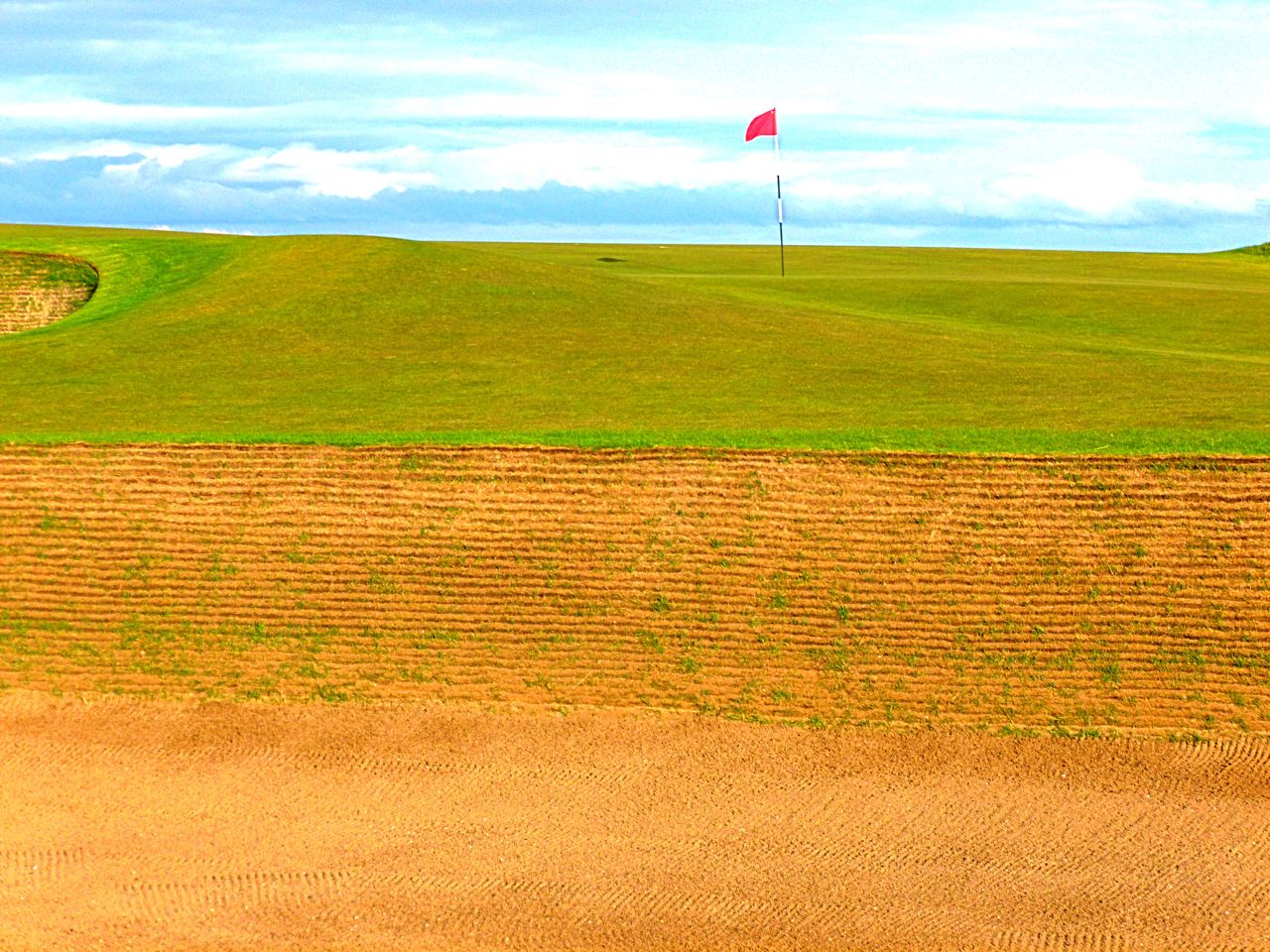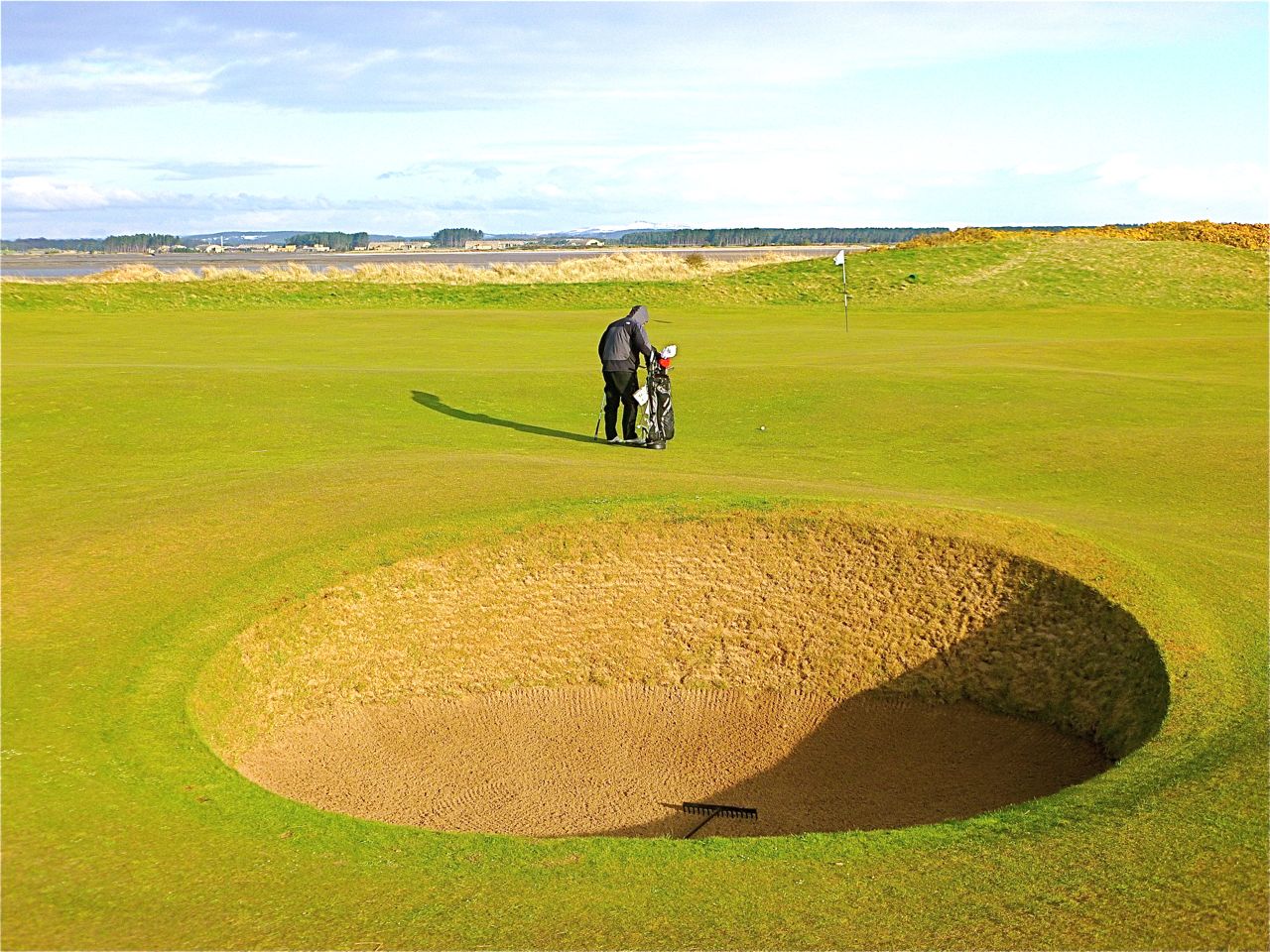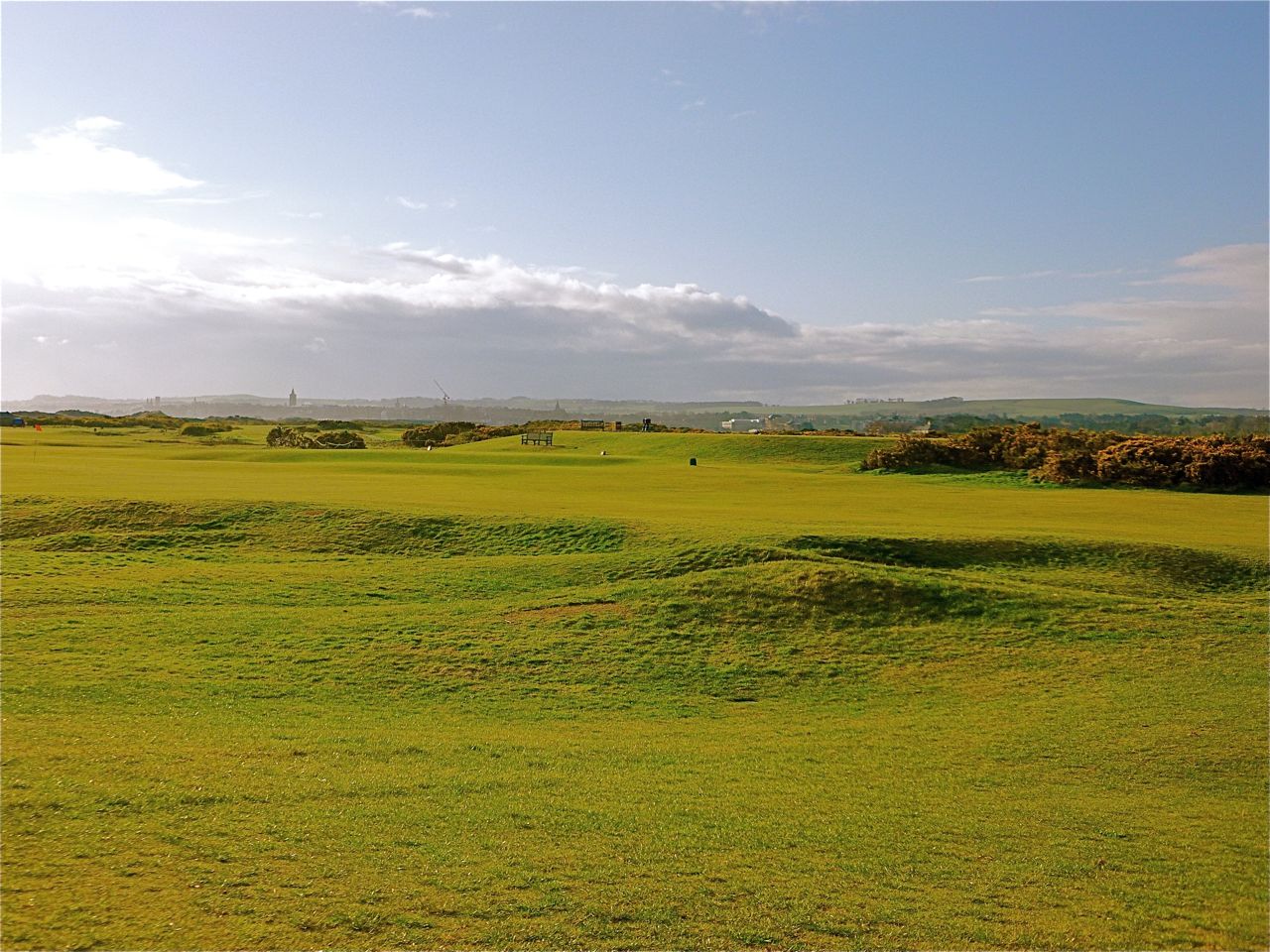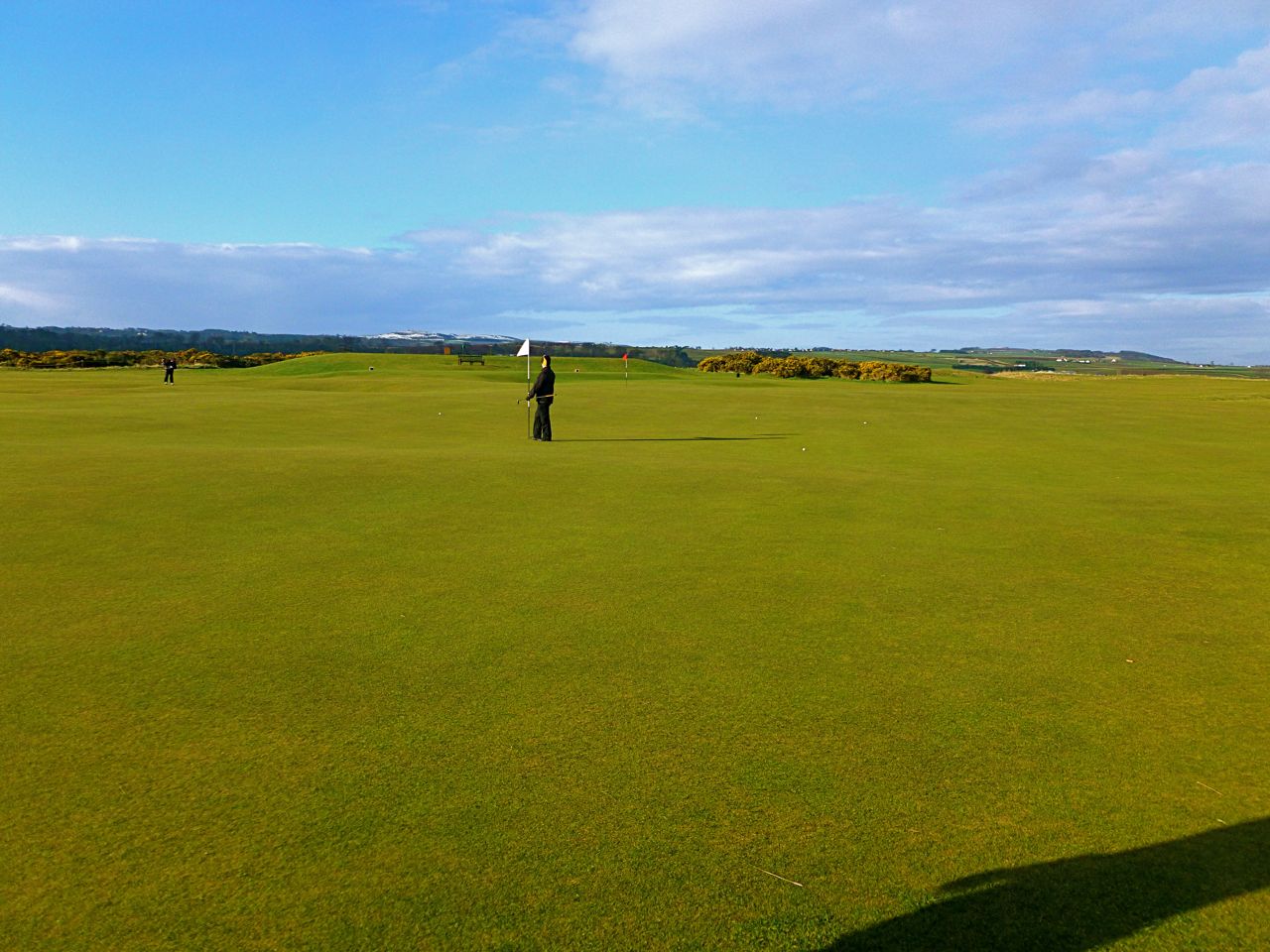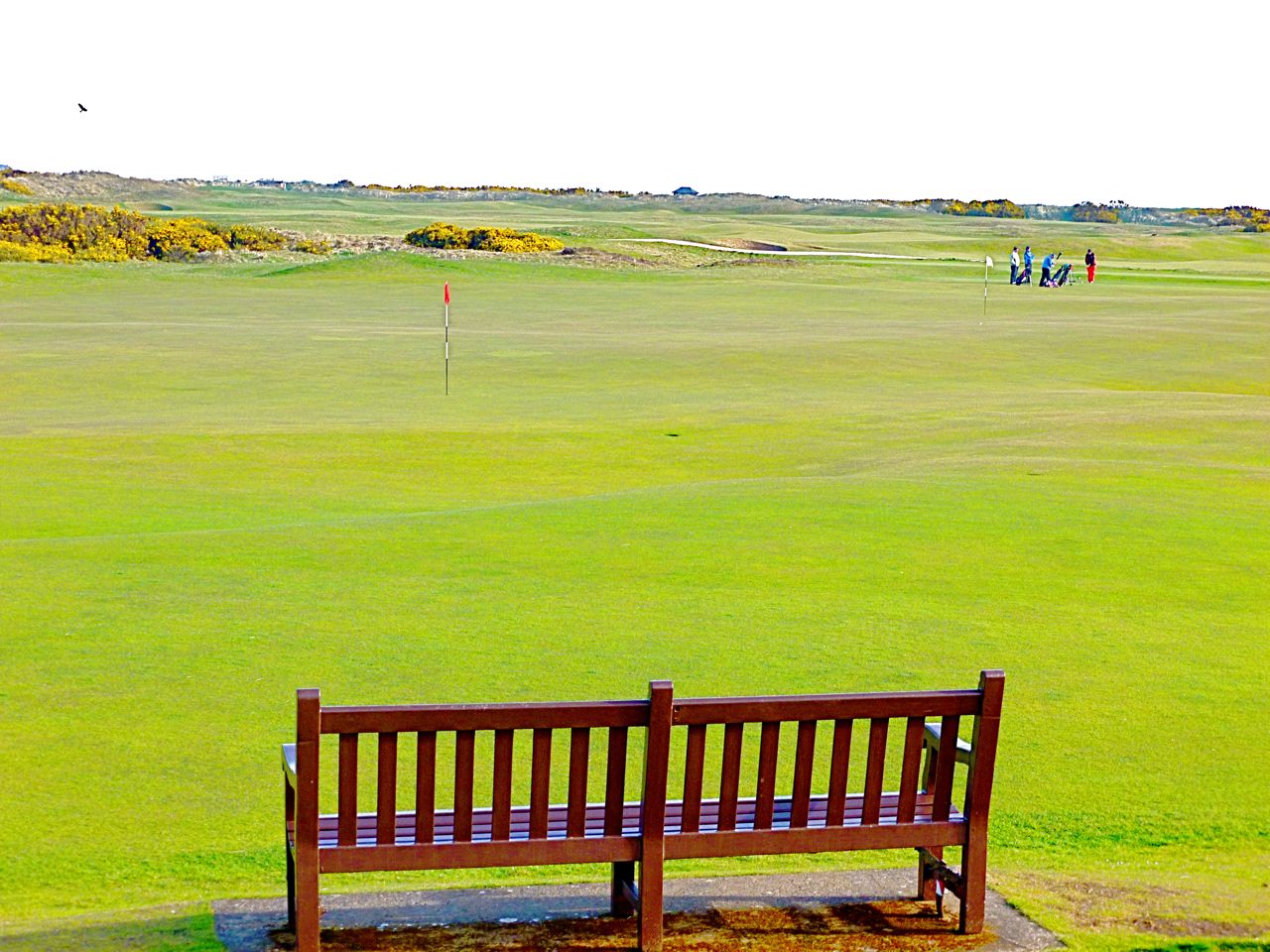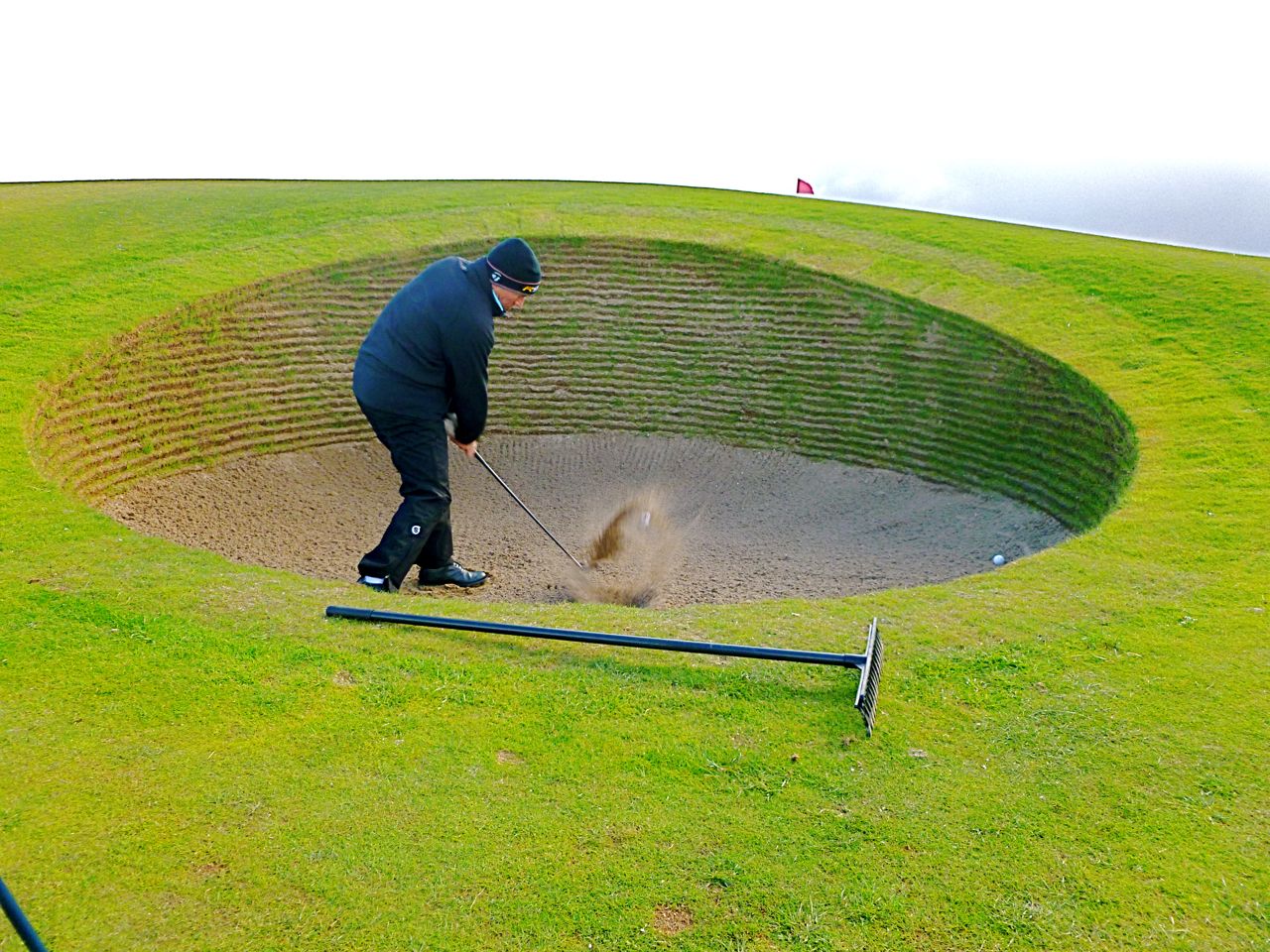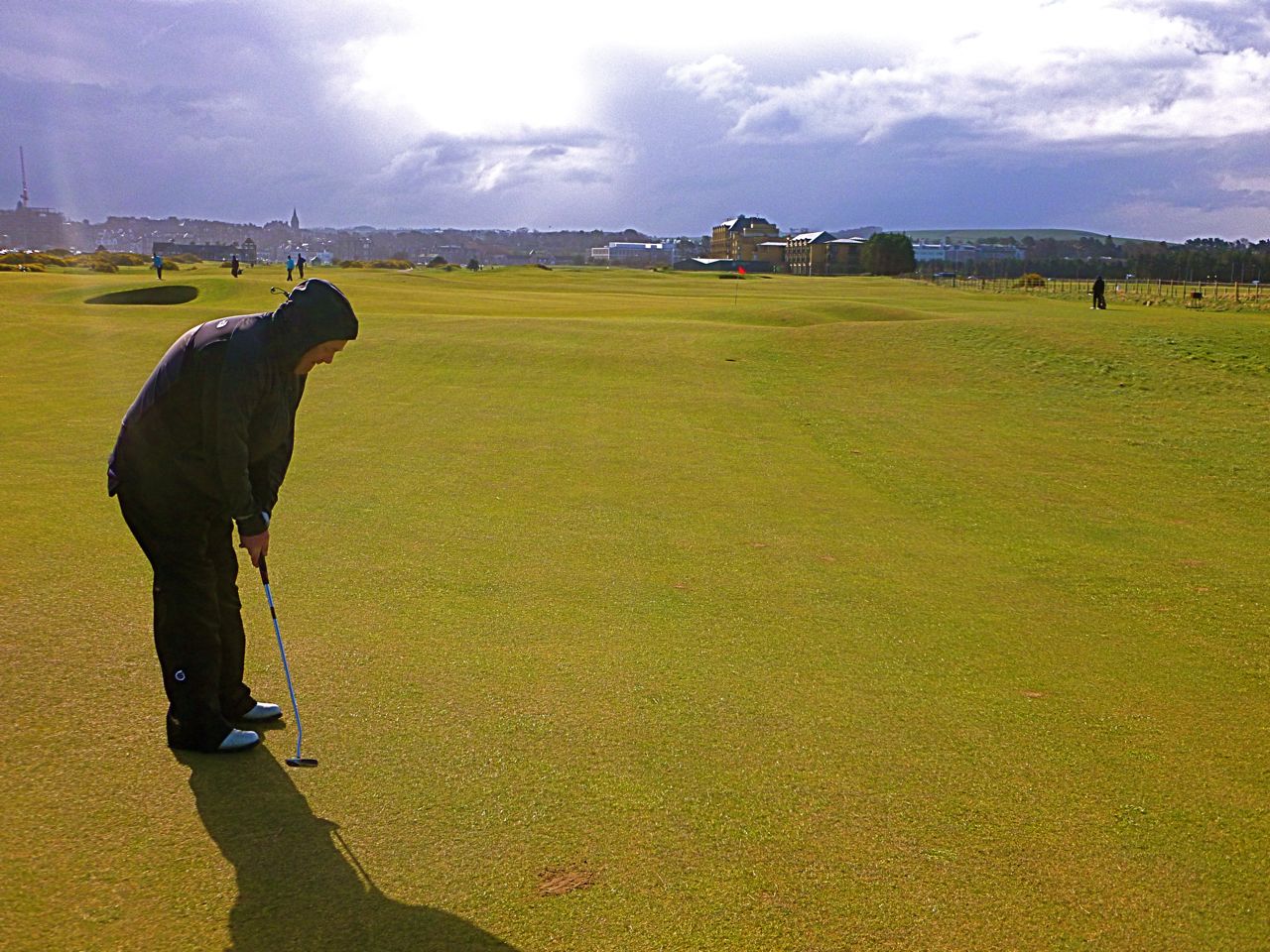 Putting from 50 yards out was often the best play in the wind :-) This effort ended up 8 feet from the flag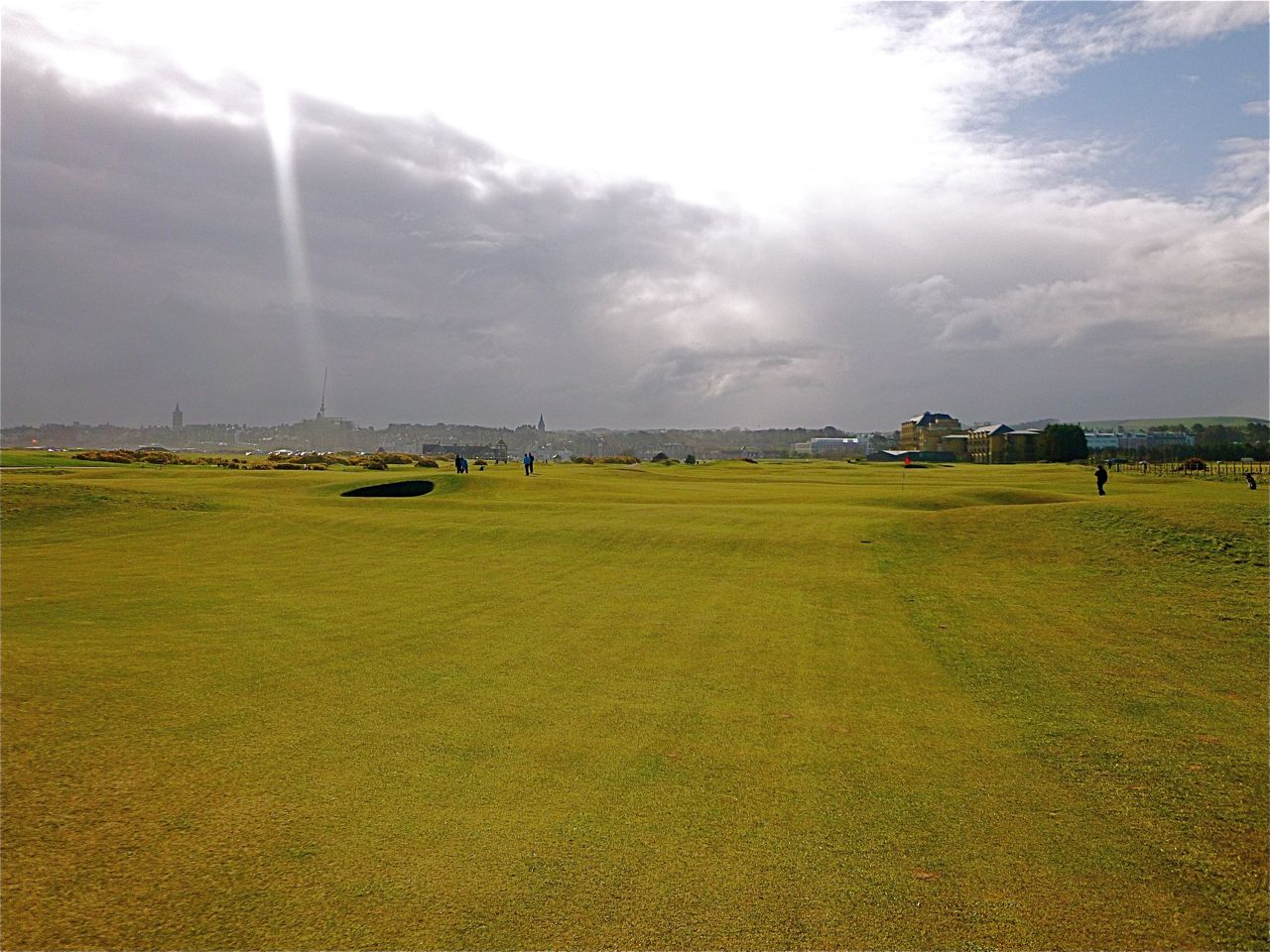 These wimps needed caddies ....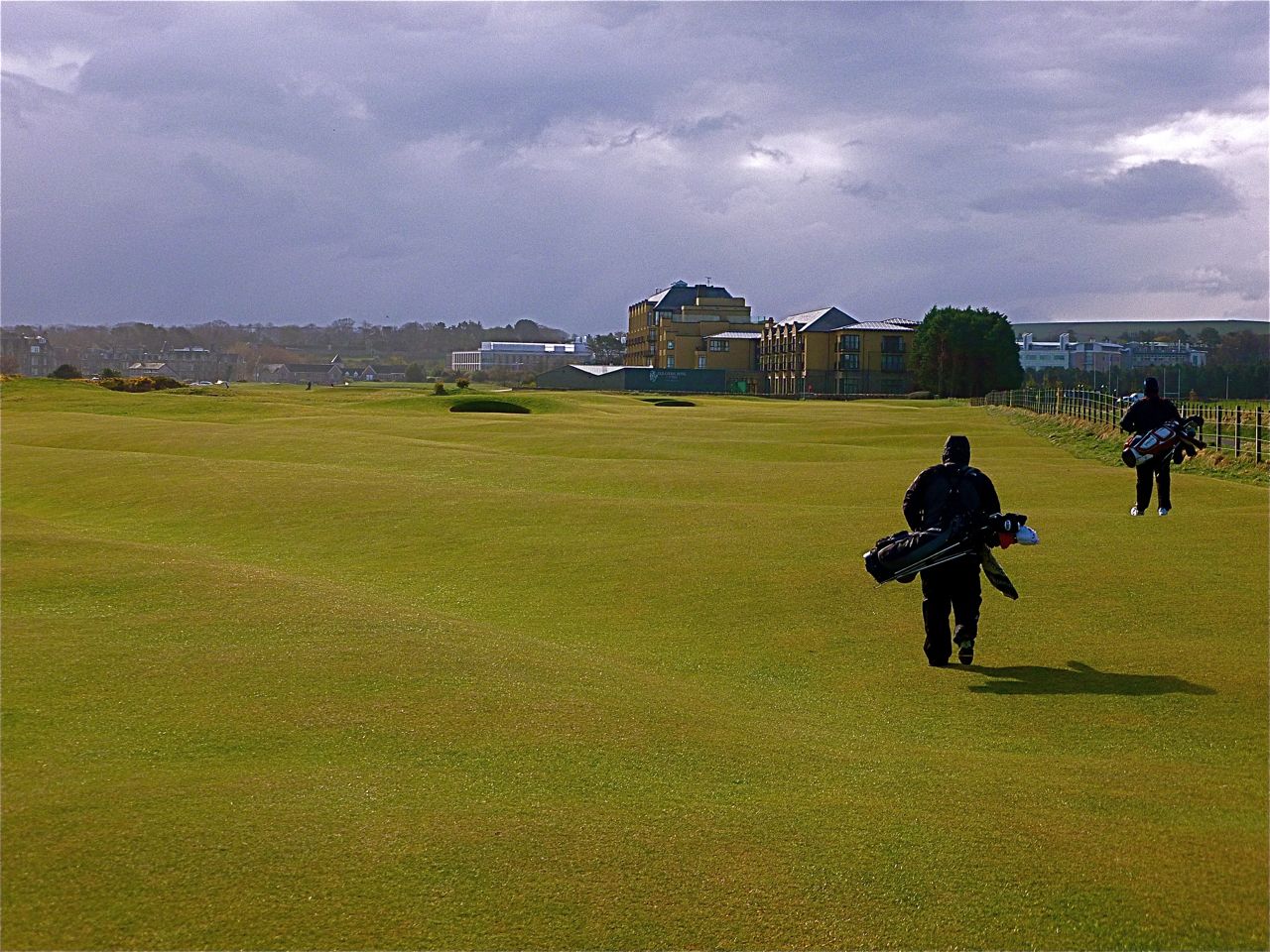 16th Hole playing into the Old Course Hotel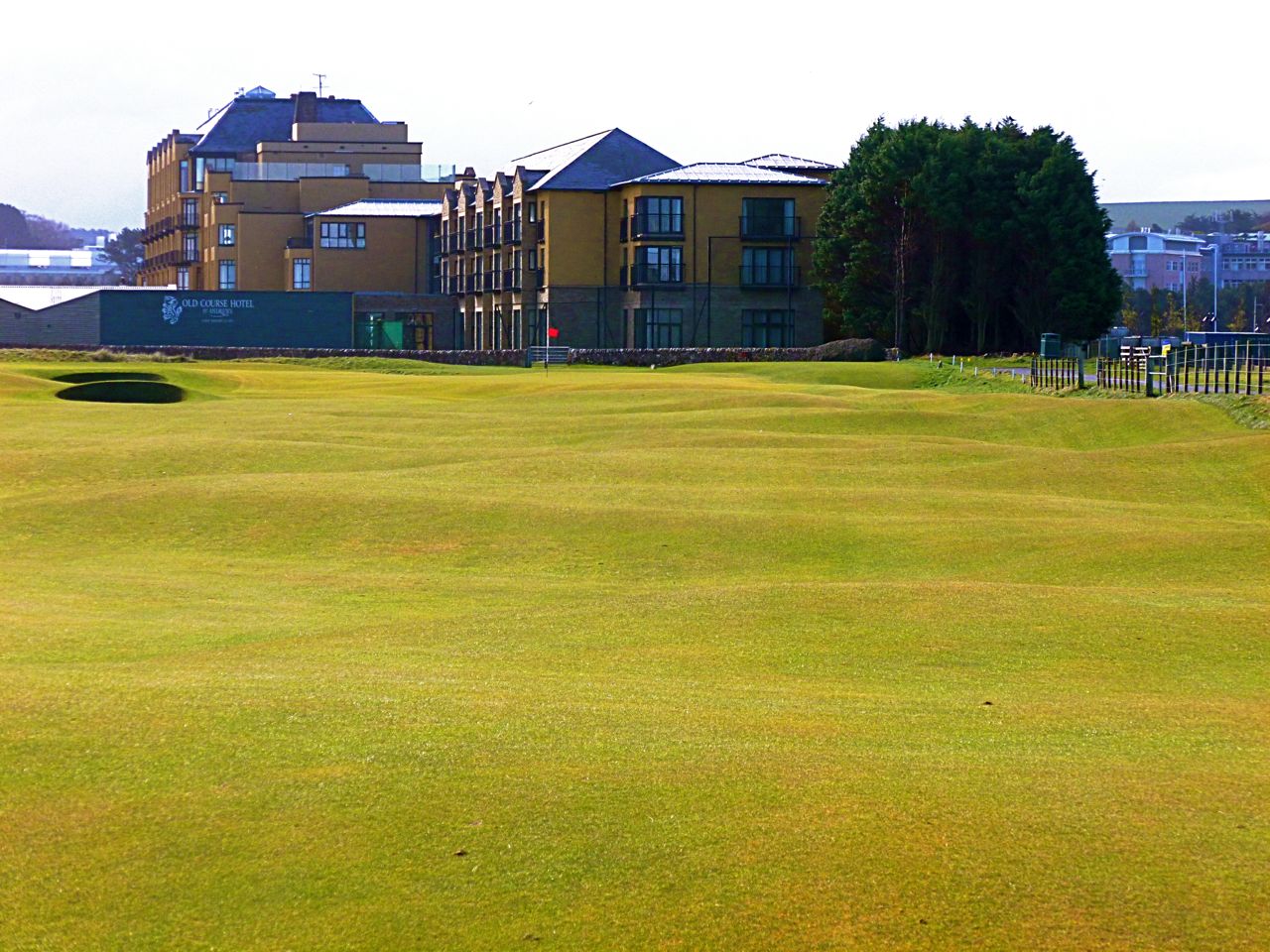 16th green -- 17th Tee is directly behind the 16th green -- note the tee shot on the 17th (have to take it over the edge of the hotel with a blind tee shot)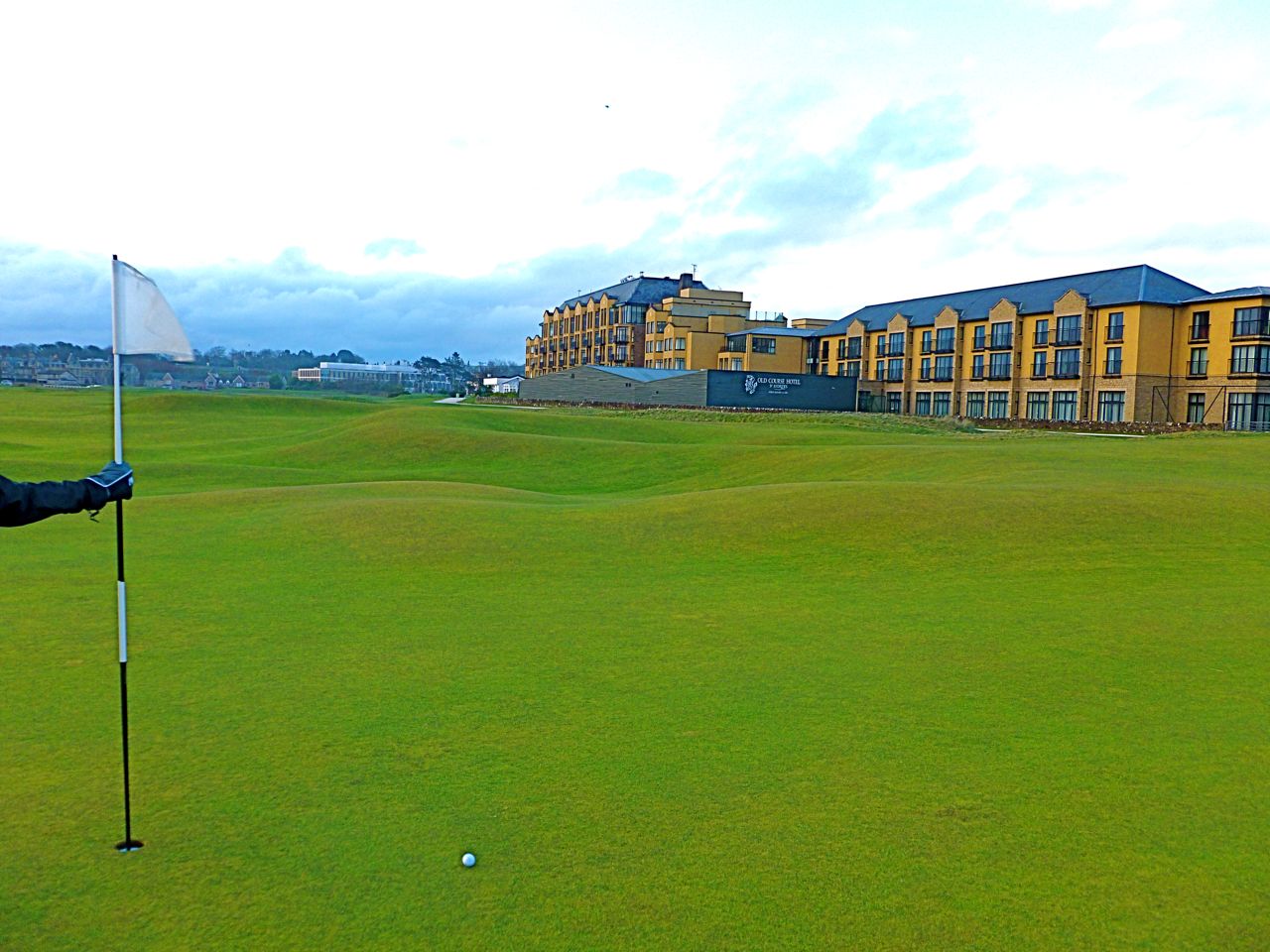 Tee Shot on the 17th has to go over the corner of the Old Course Hotel with a fade to hit the fairway ...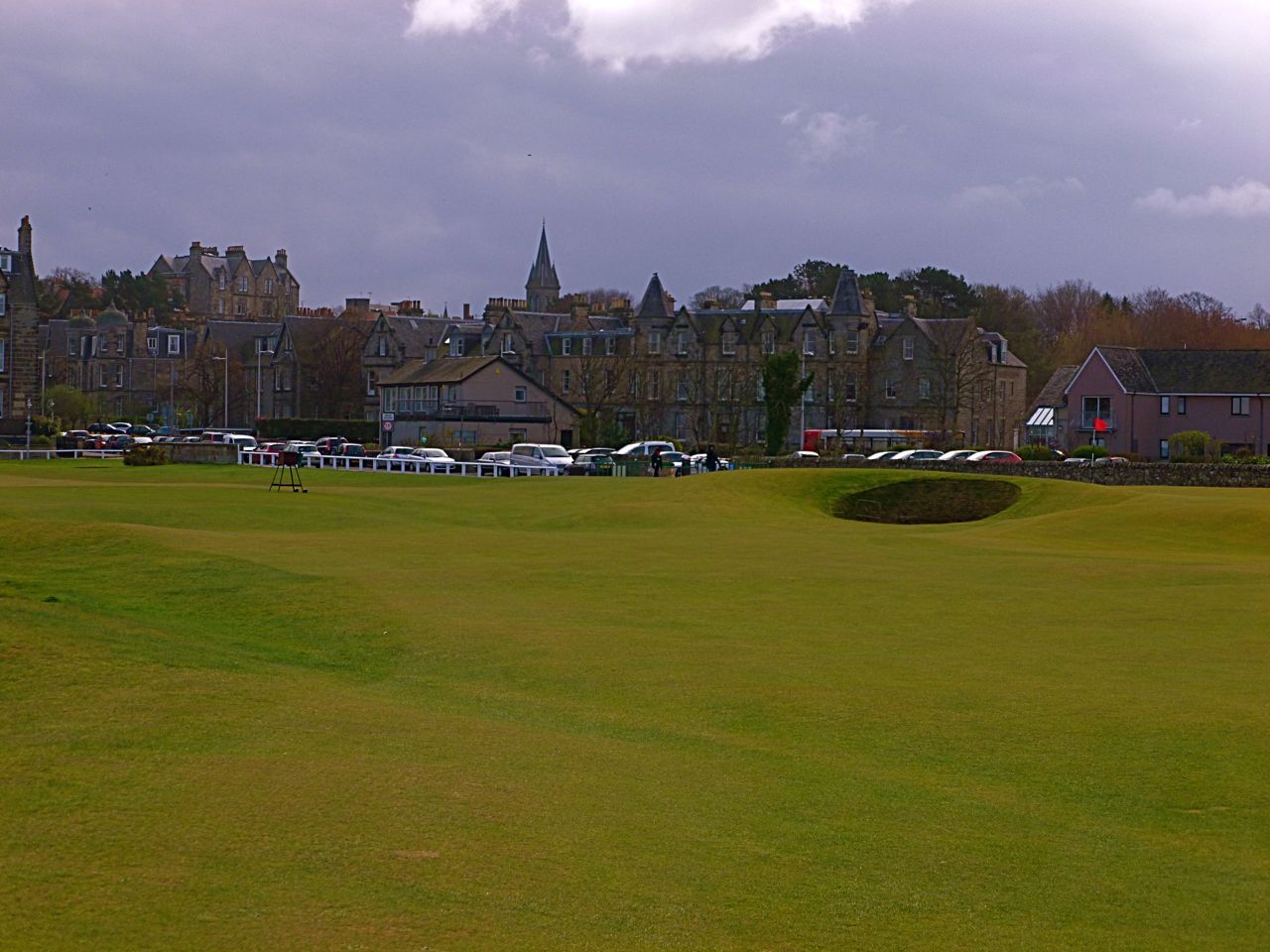 Second shot into the 17th "Road Hole" Green -- 10 feet of landing area past the pot bunker guarding the front of the green.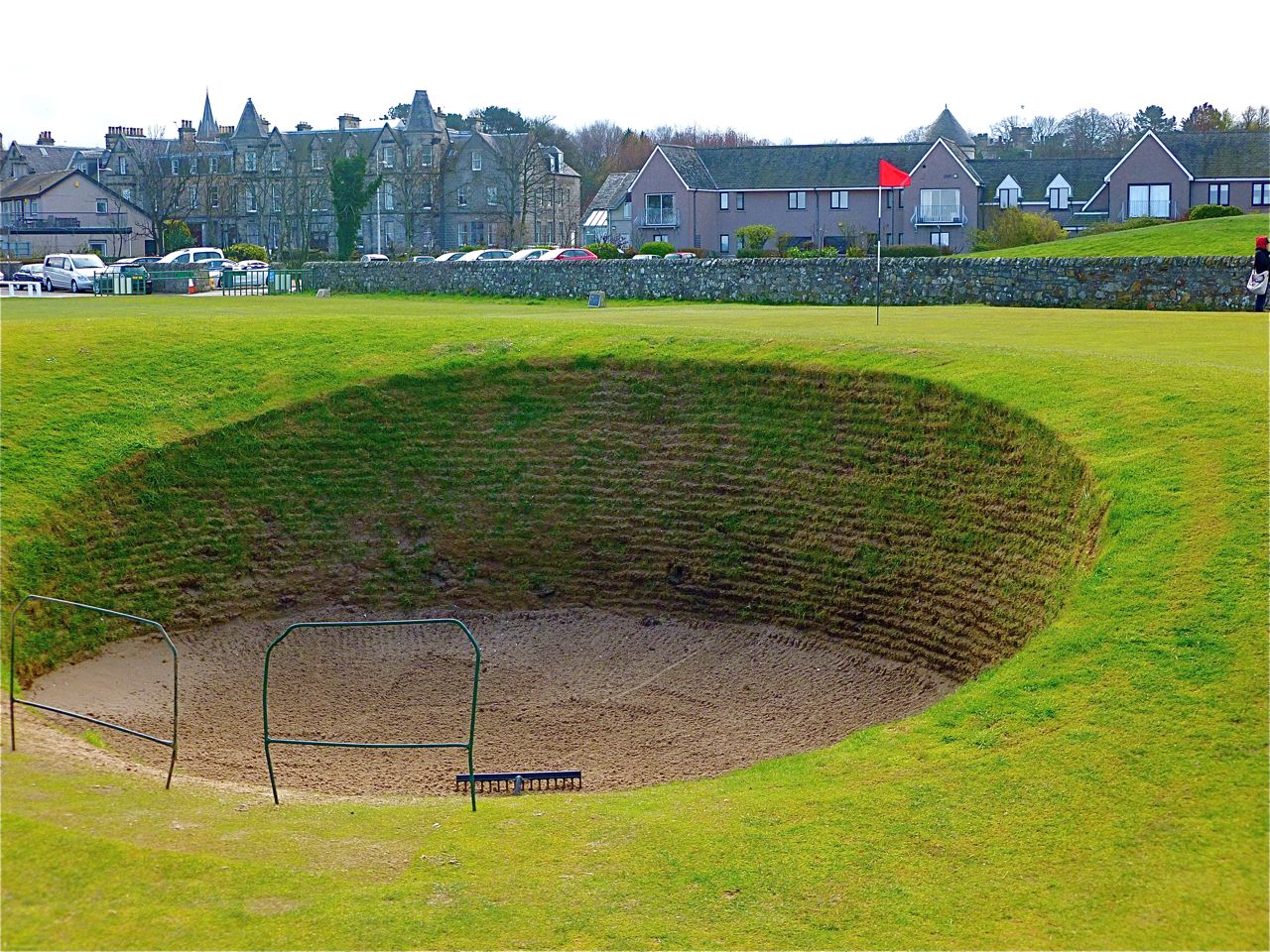 Chipping off the path on the "Road" hole .... this road runs right through the middle of St Andrews and through the course.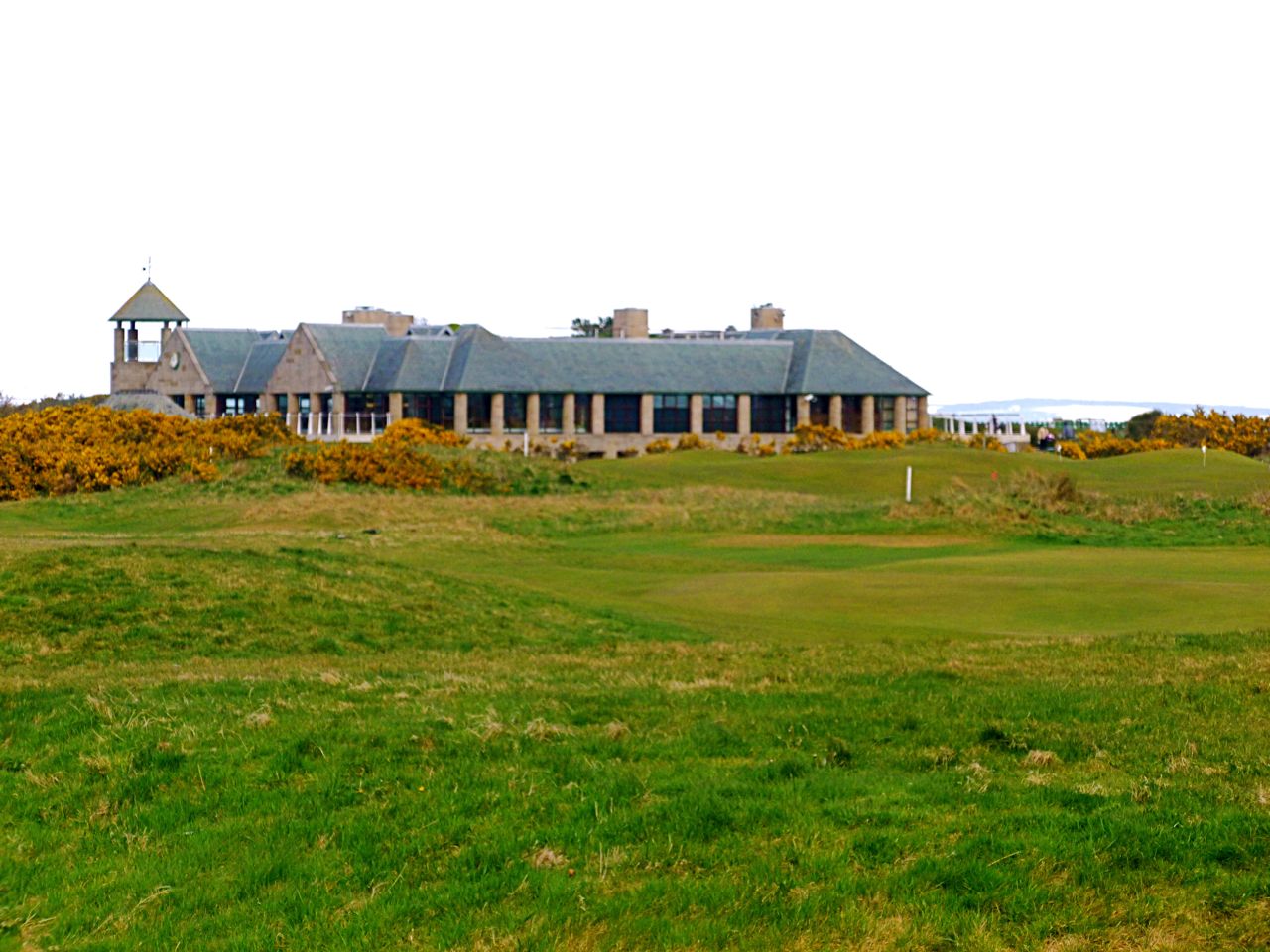 The St Andrews Links Clubhouse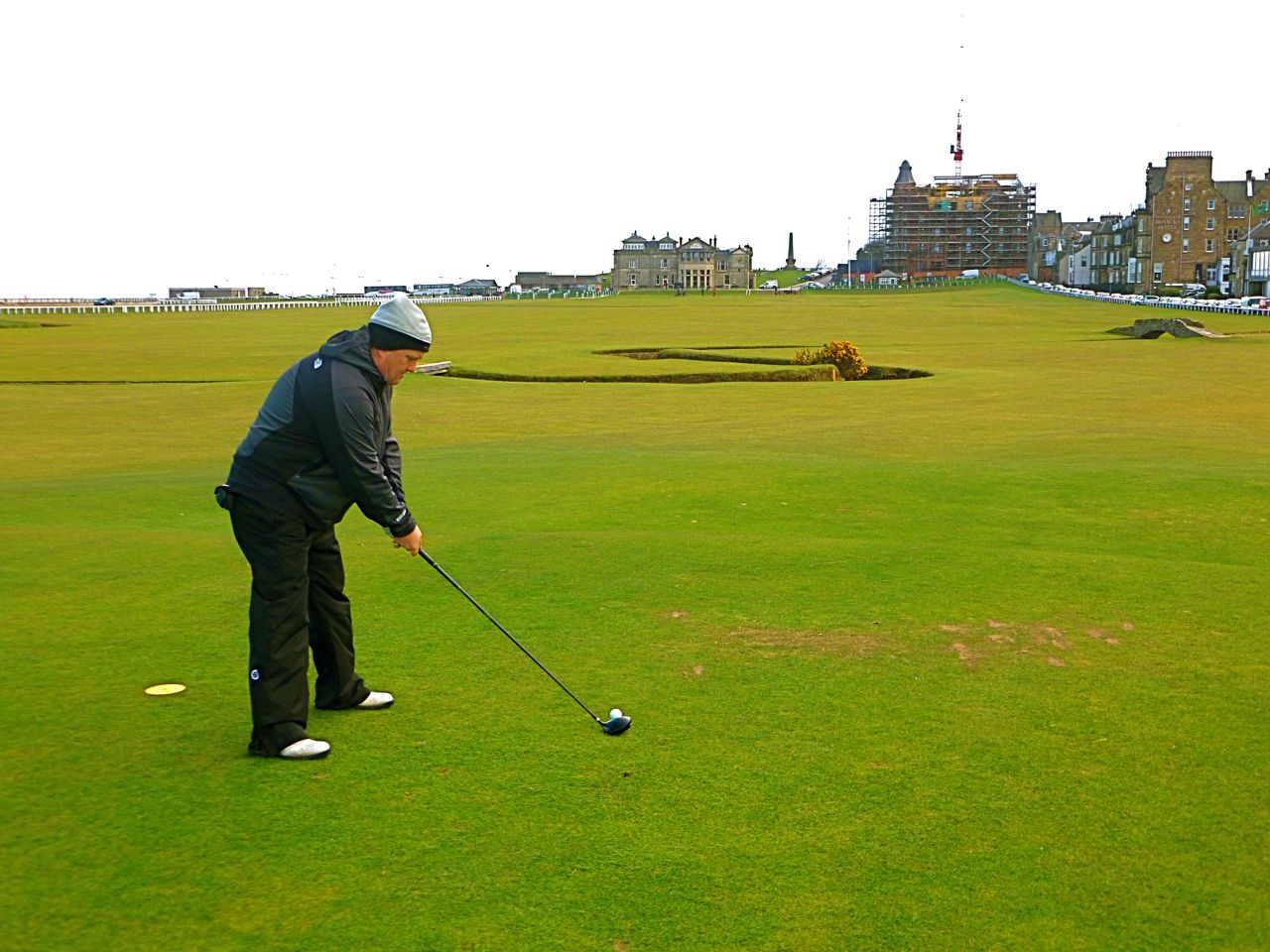 Tee Shot on the 18th Hole -- with the berry burn and Swilcan bridge in play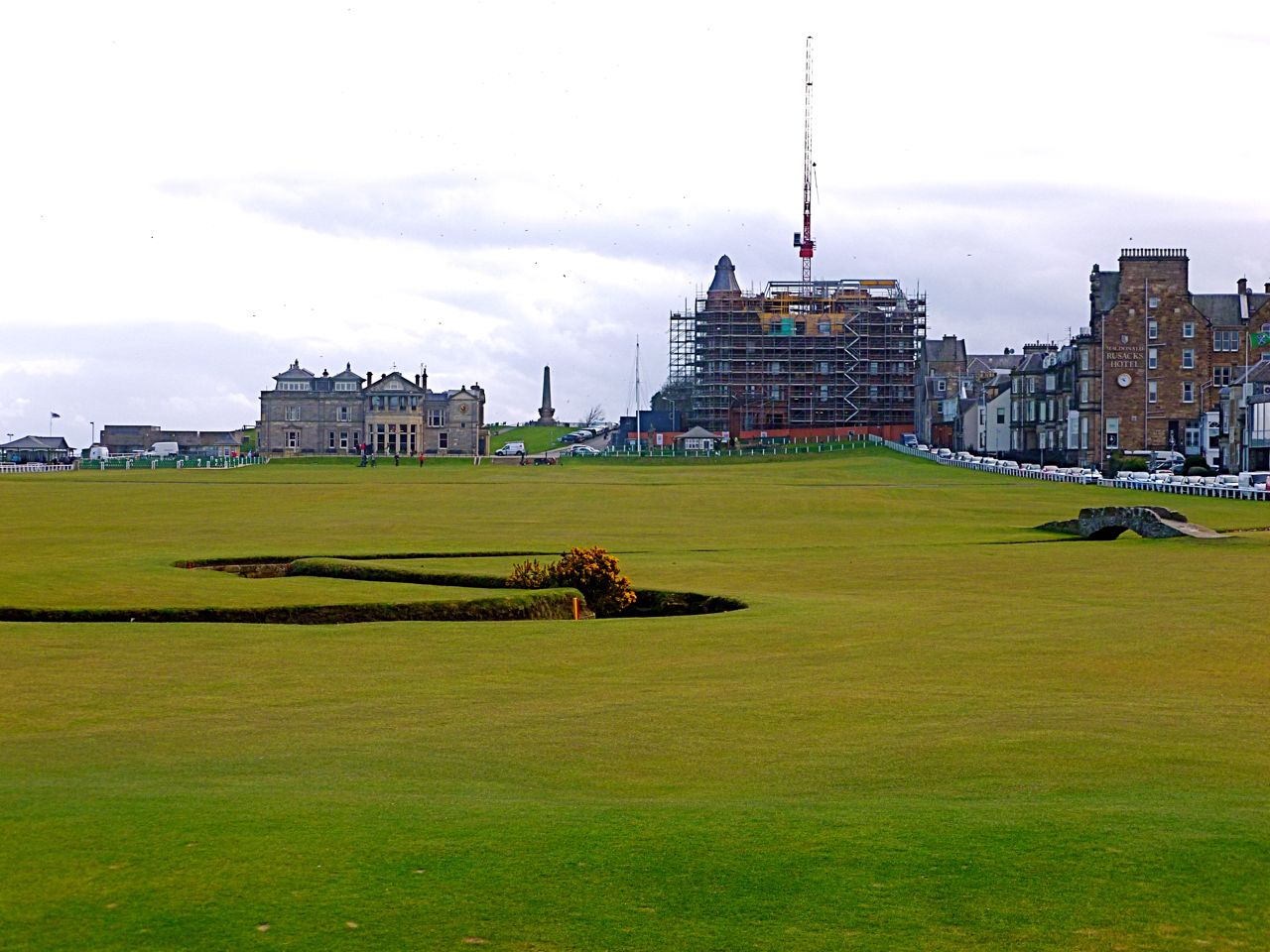 The 1st (on the left) and 18th (on the right) share a large Fairway bigger than a football field ... hard to miss unless you hit it way right onto the road.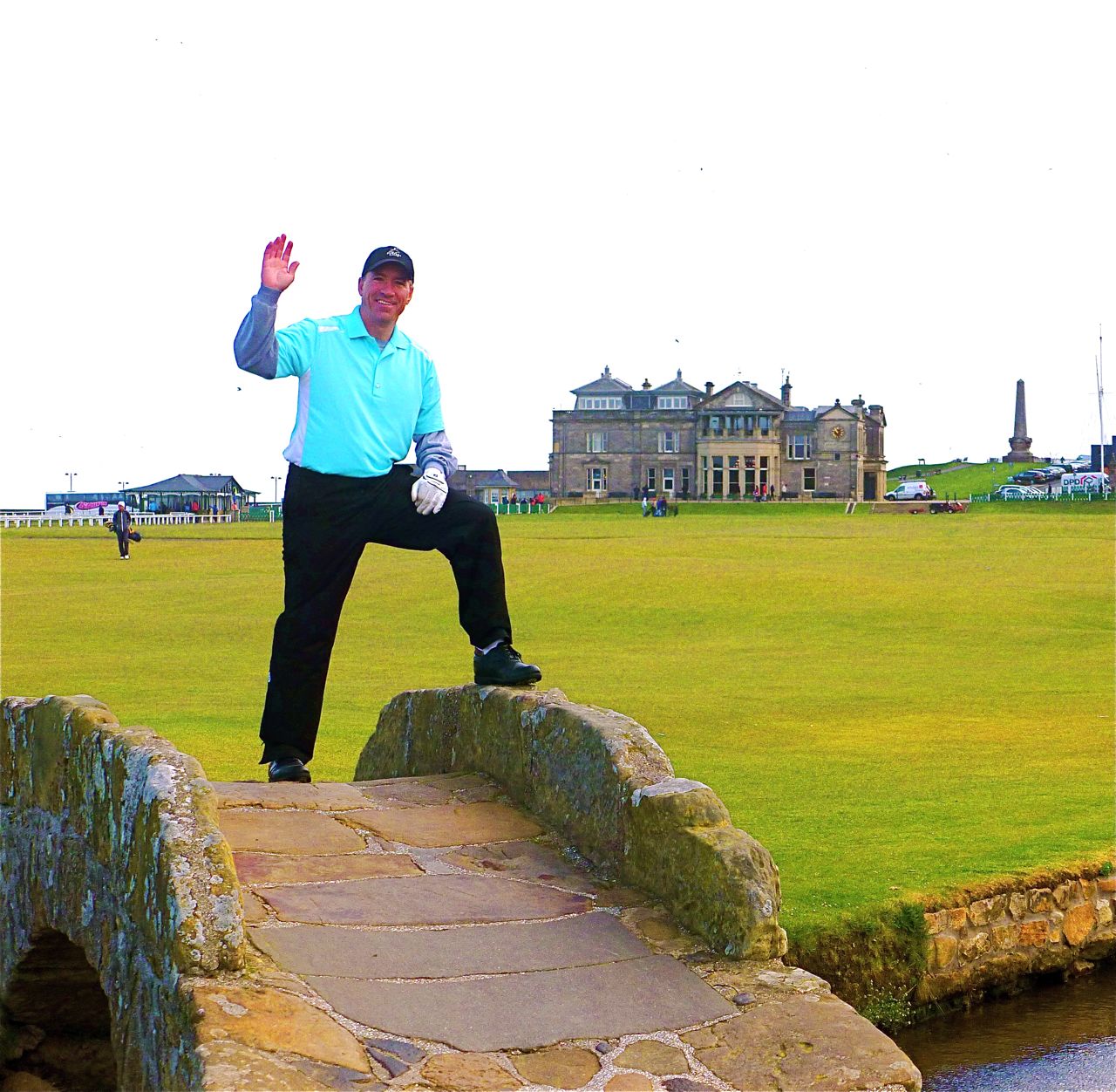 Jack Nicklaus pose on the Swilcan Bridge on the 18th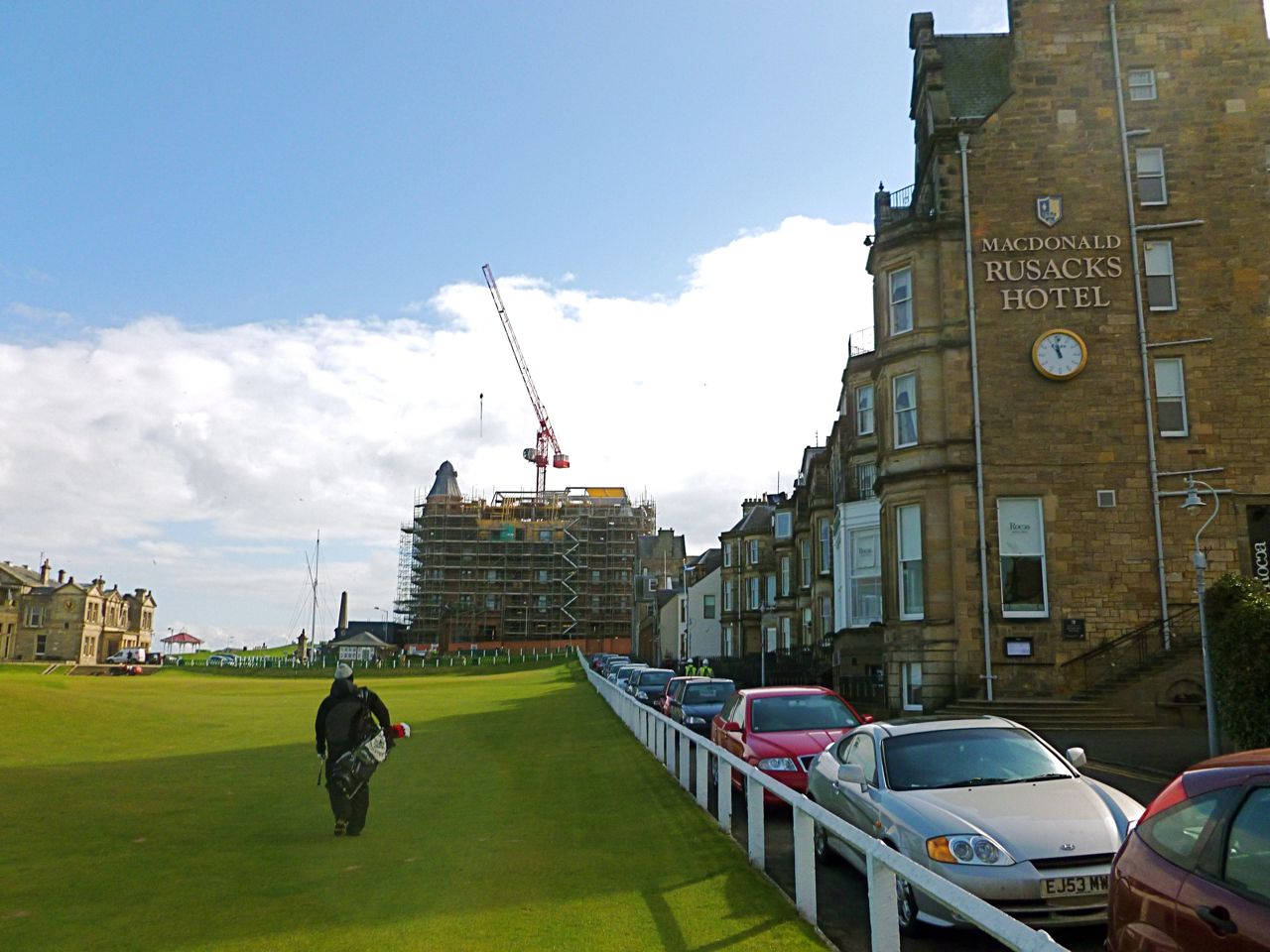 Hitting into the 18th green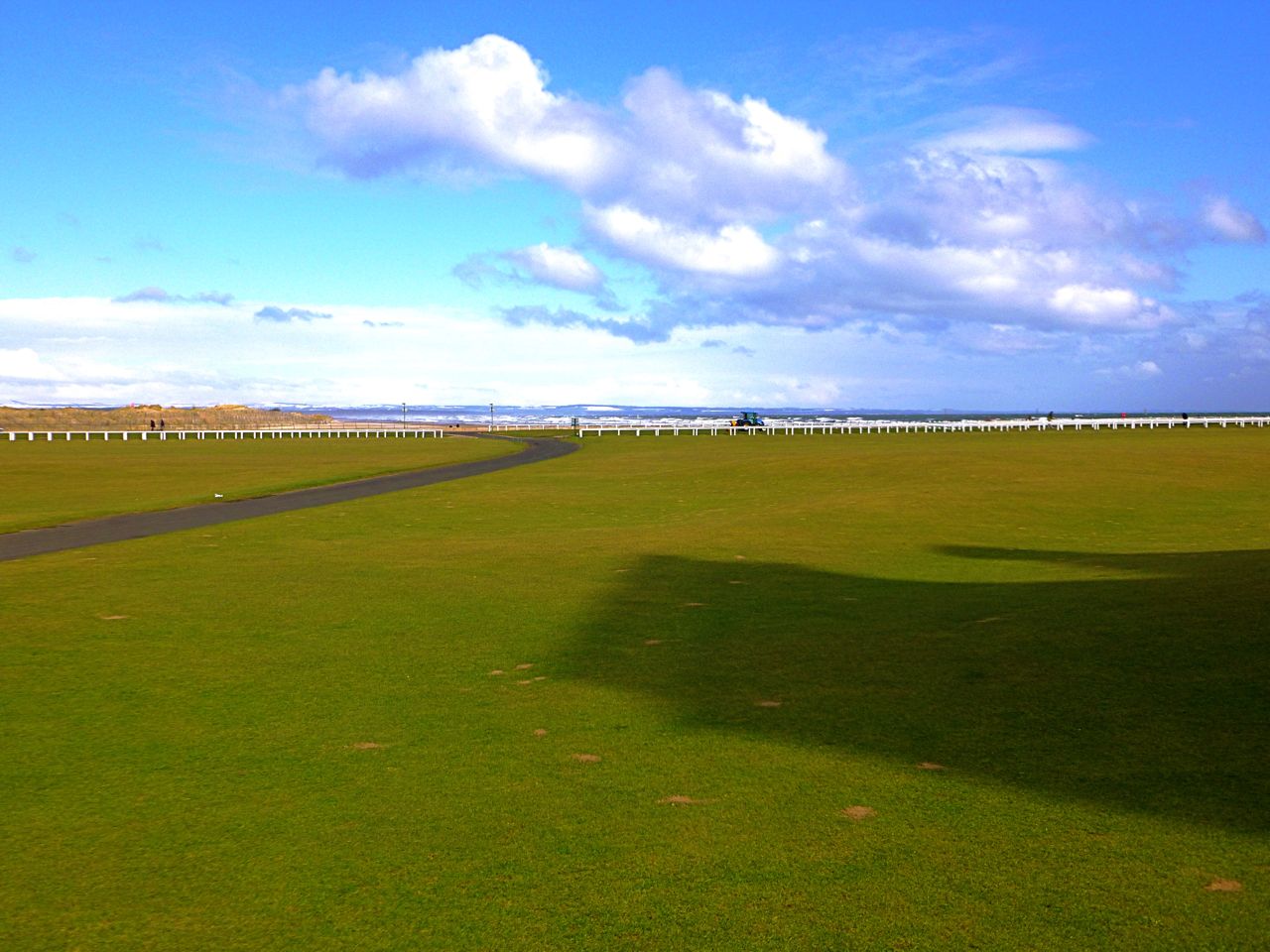 Beach road going across the 1st / 18th combined Fairway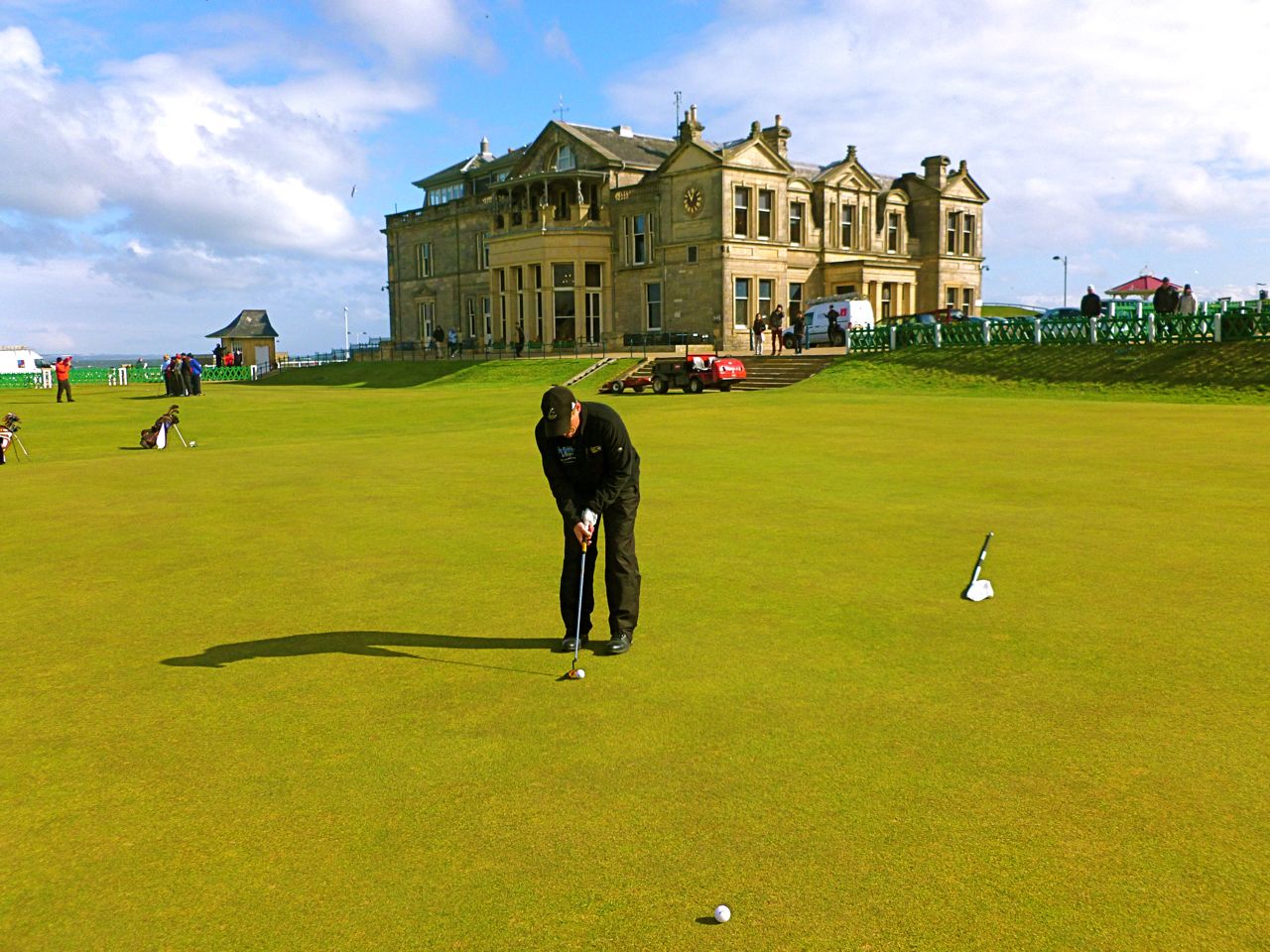 Putting out on the 18th green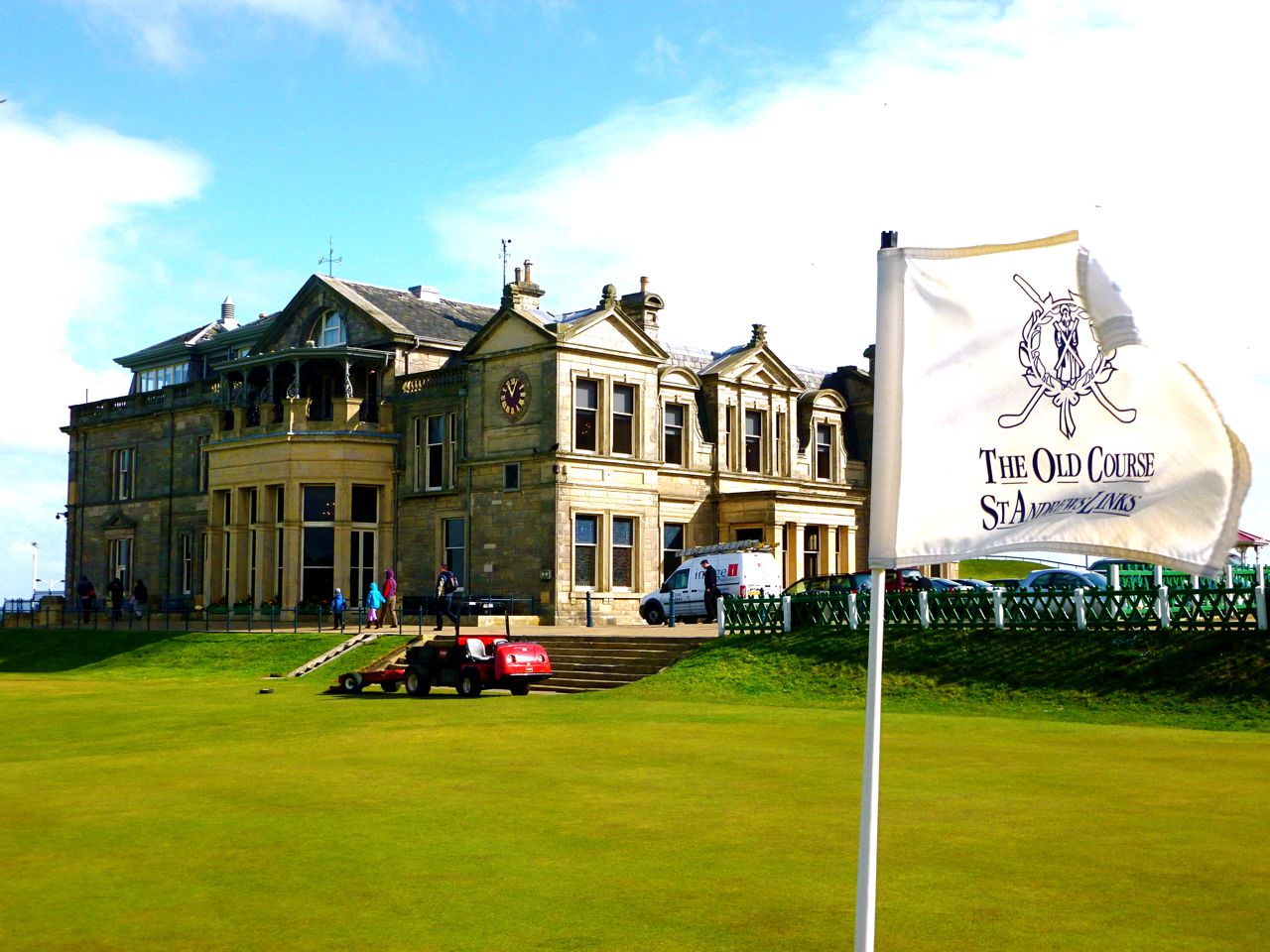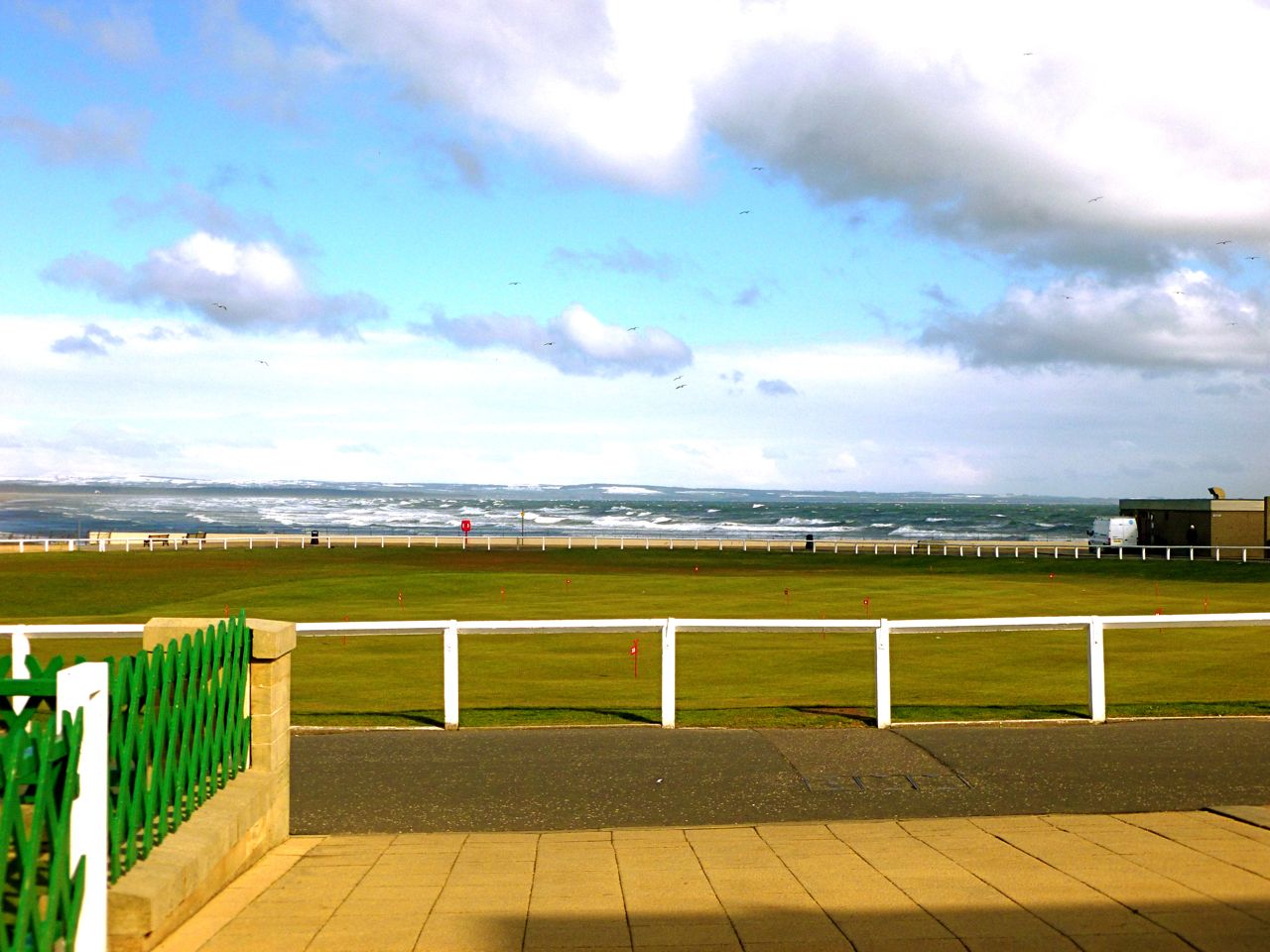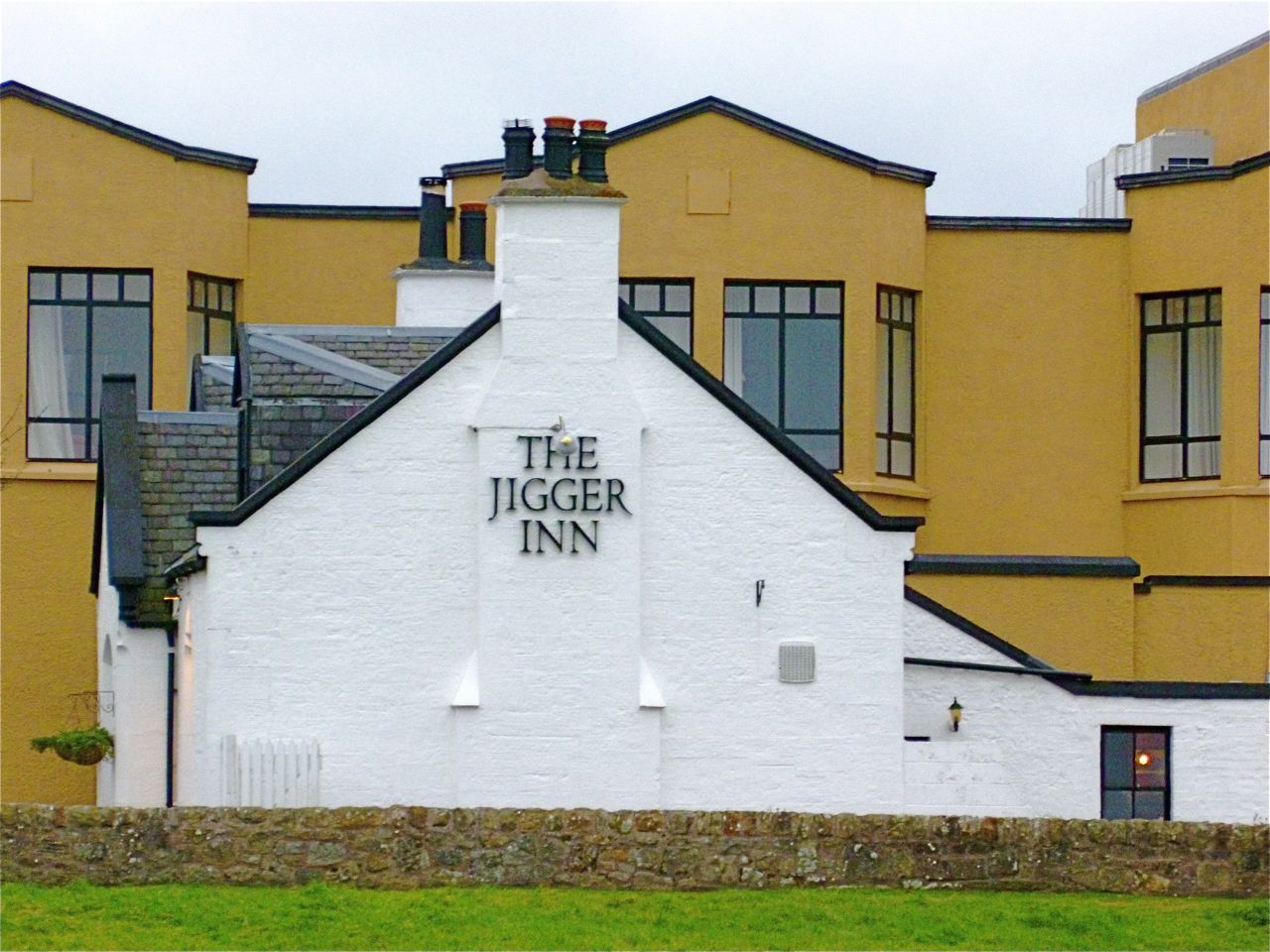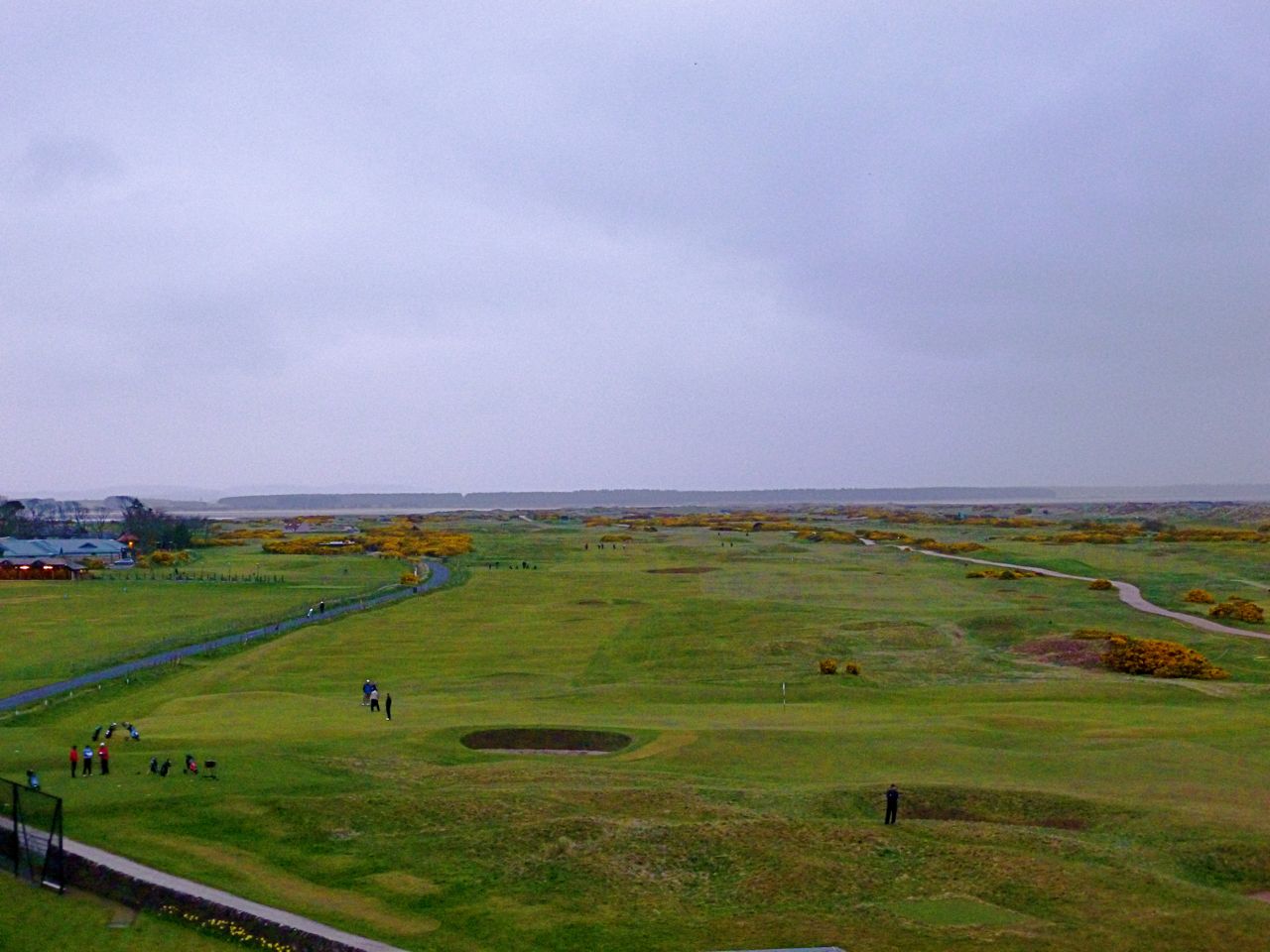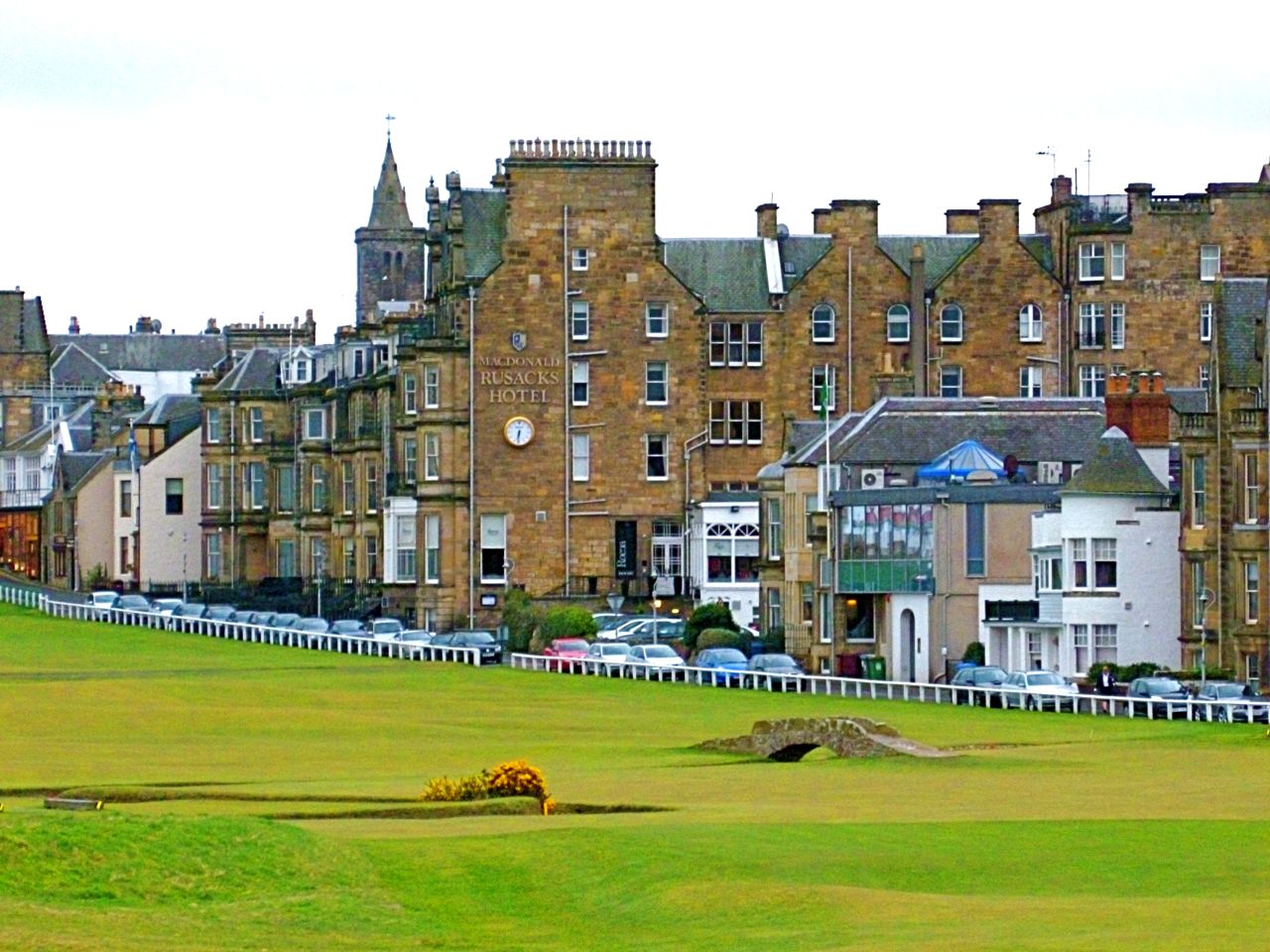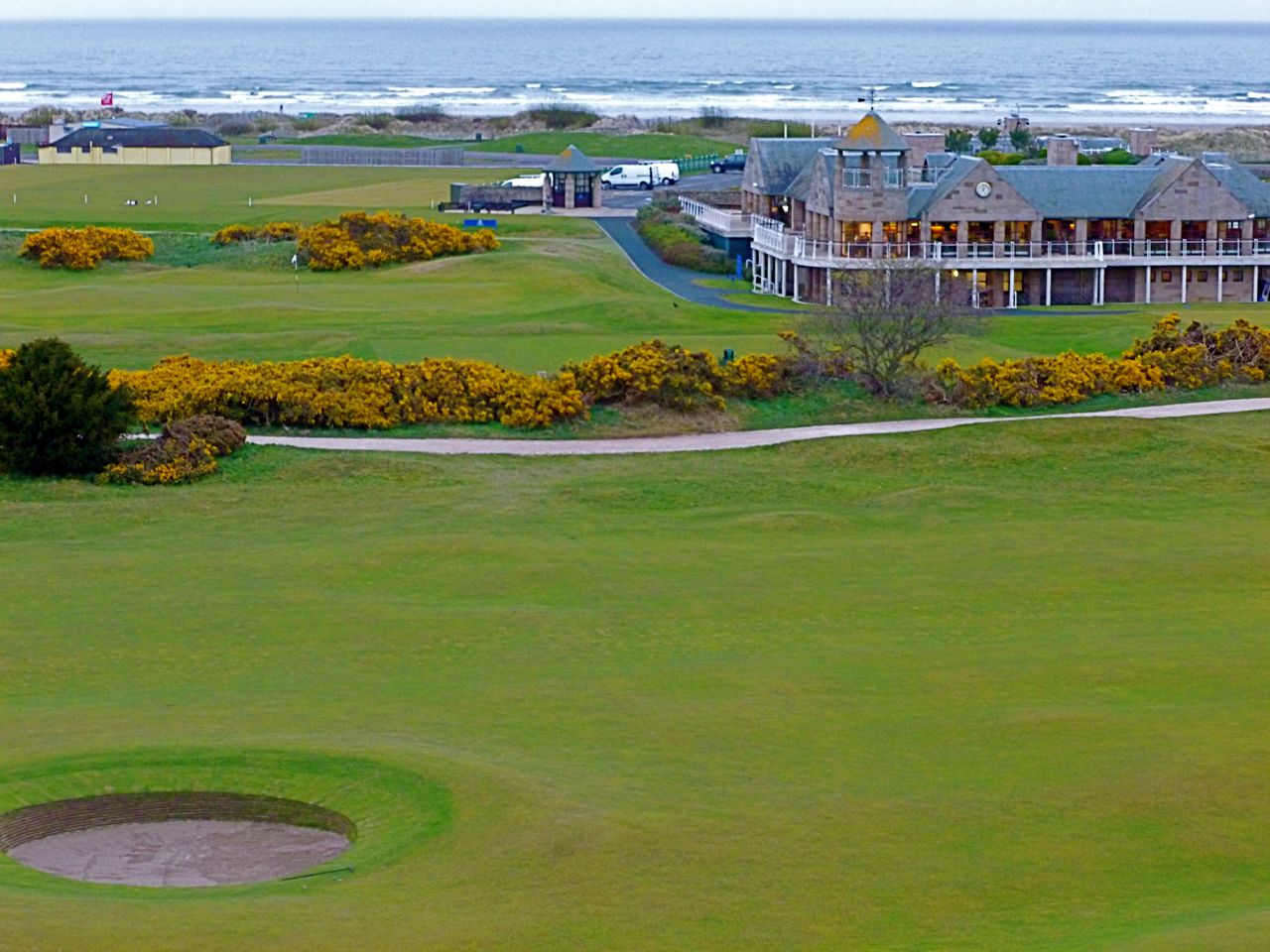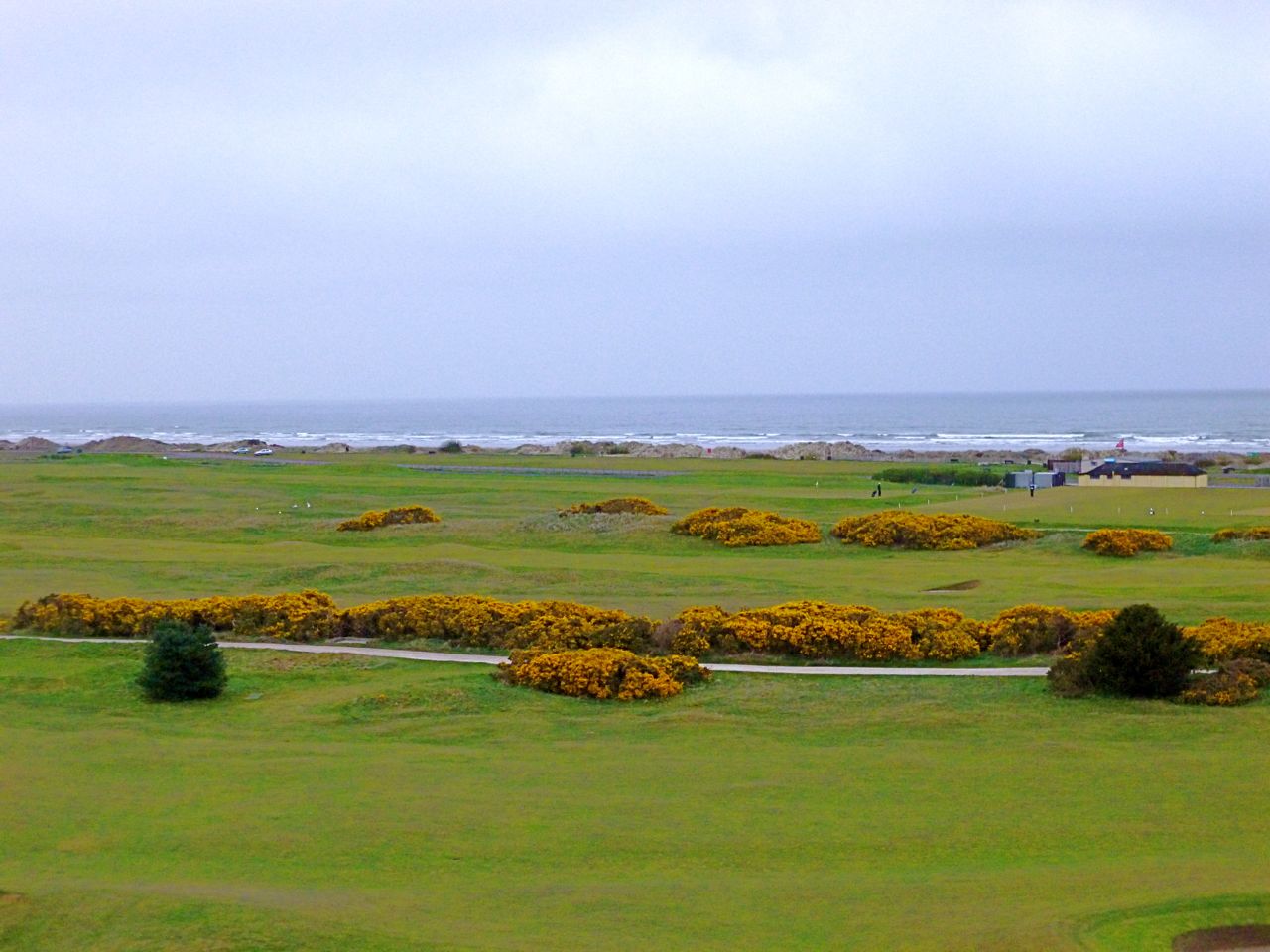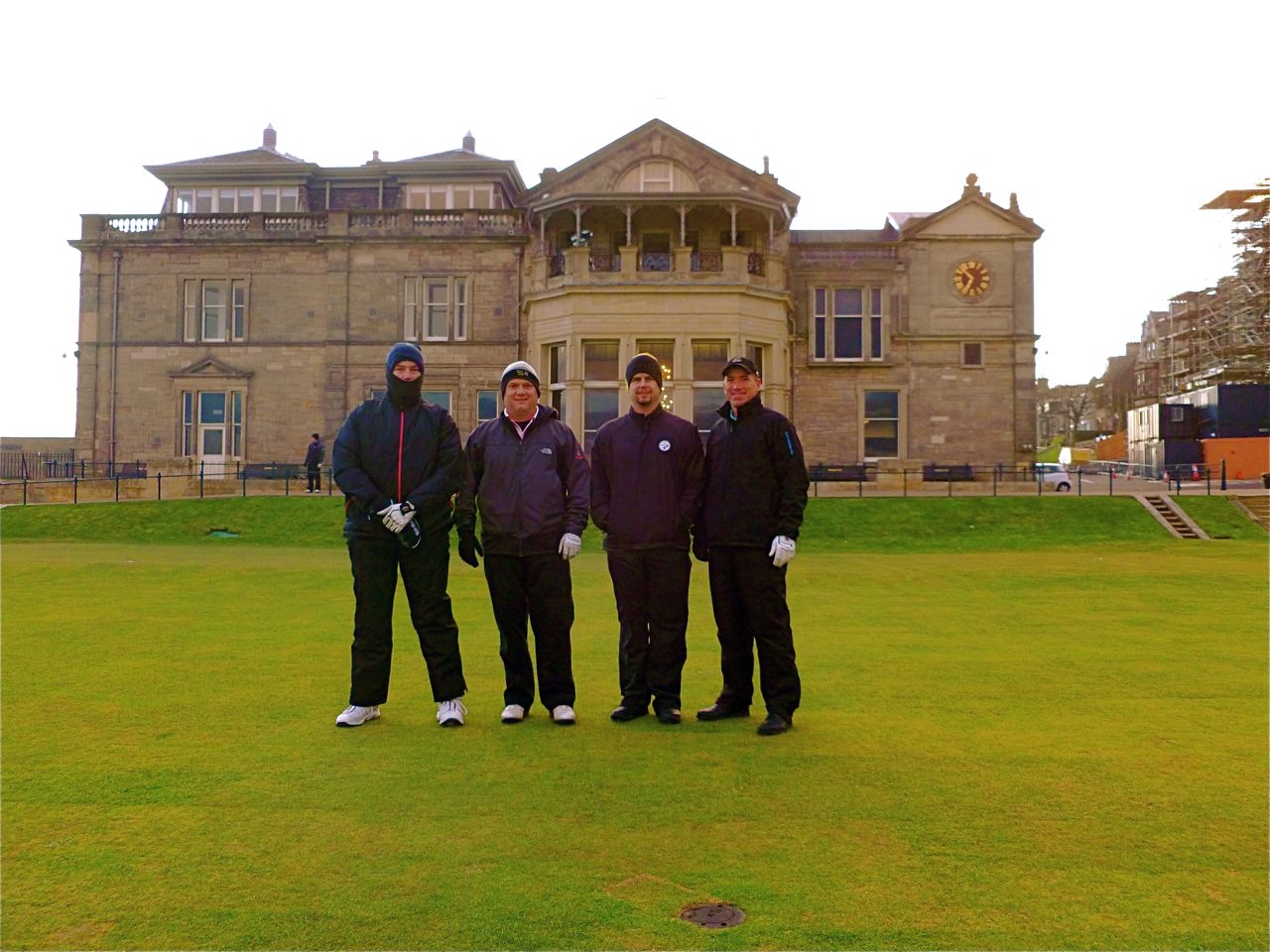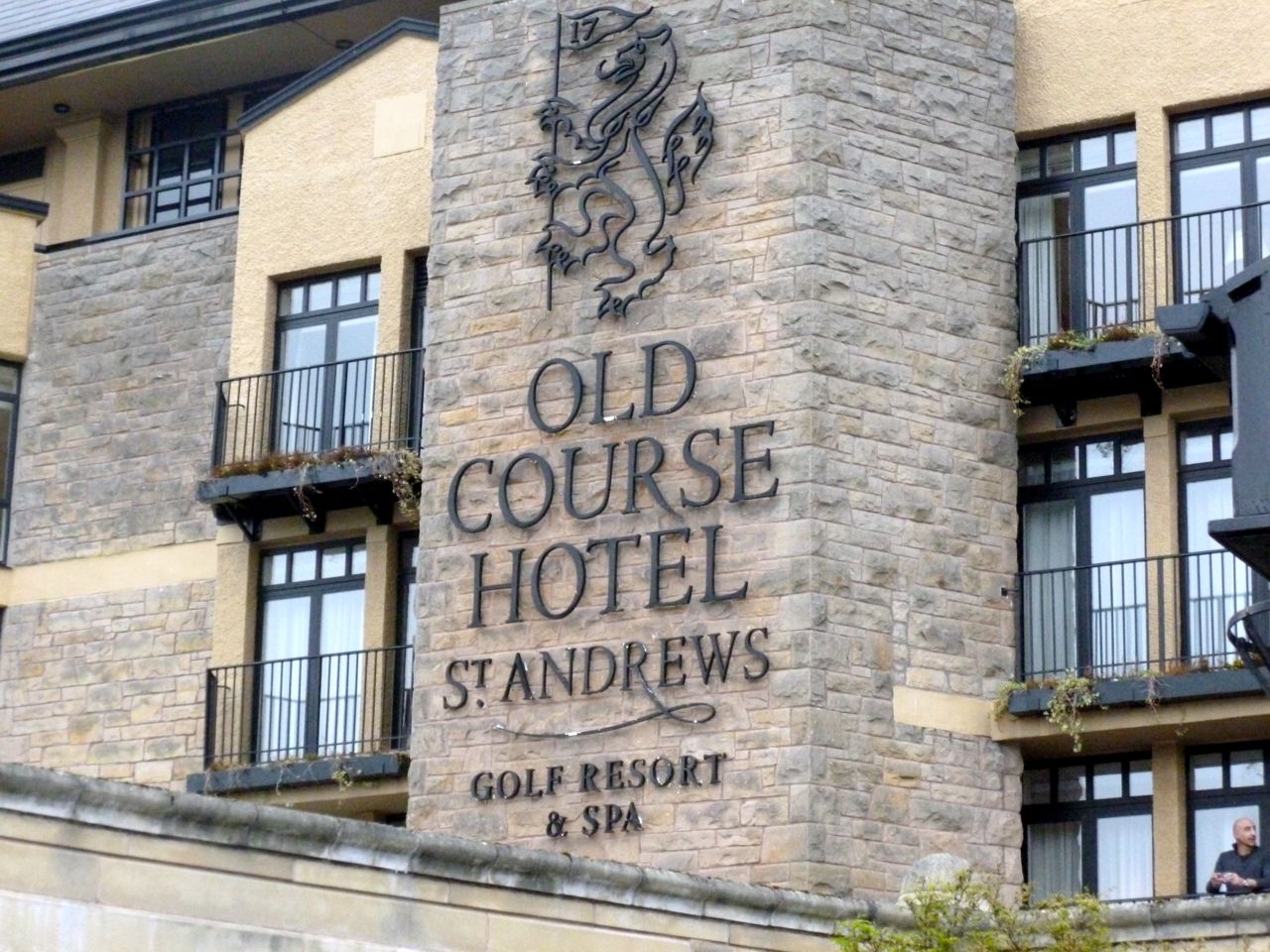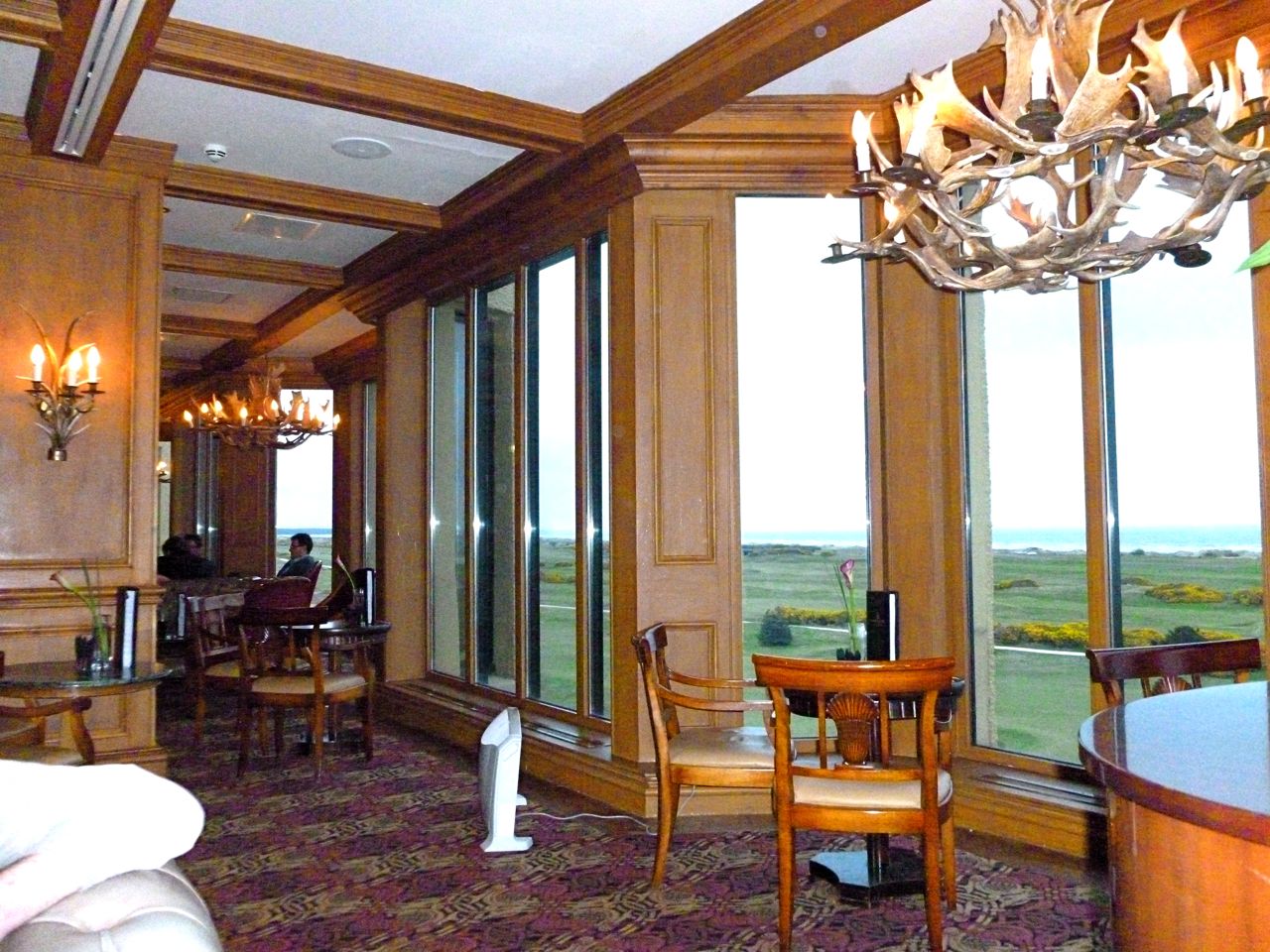 The "Road Hole" Bar on the 4th Floor of the Old Course Hotel overlooking the 17th Hole & Clubhouse .....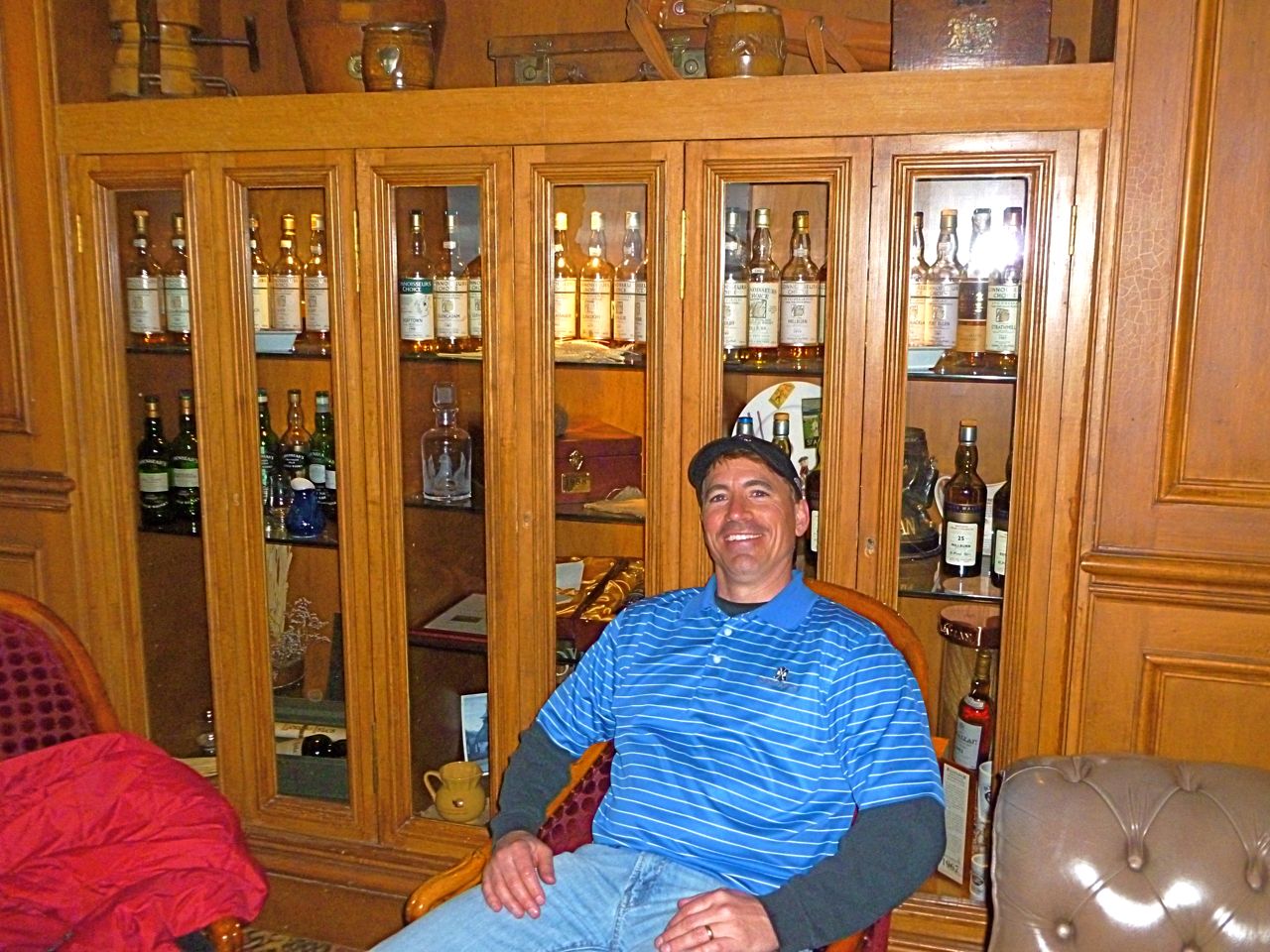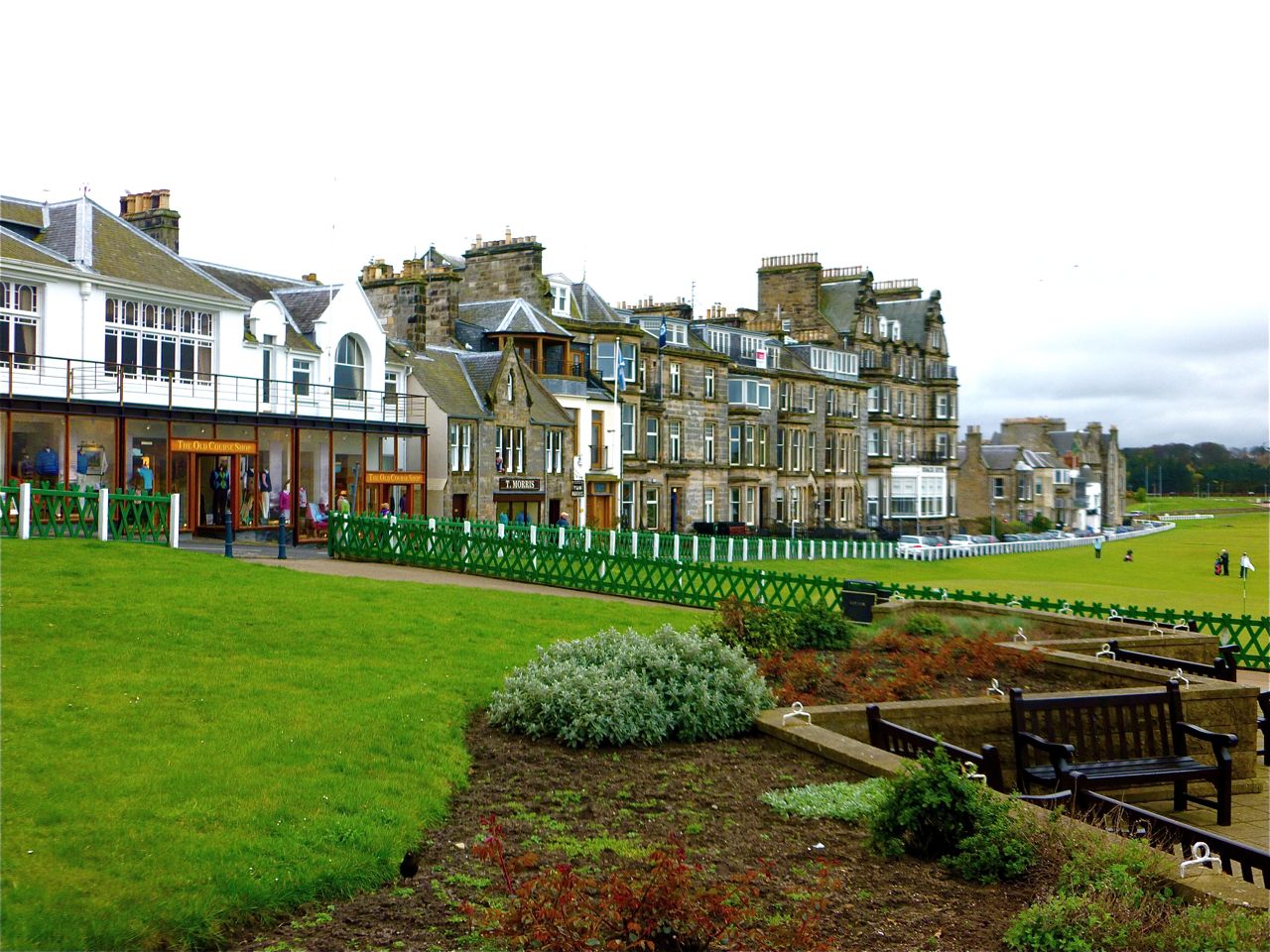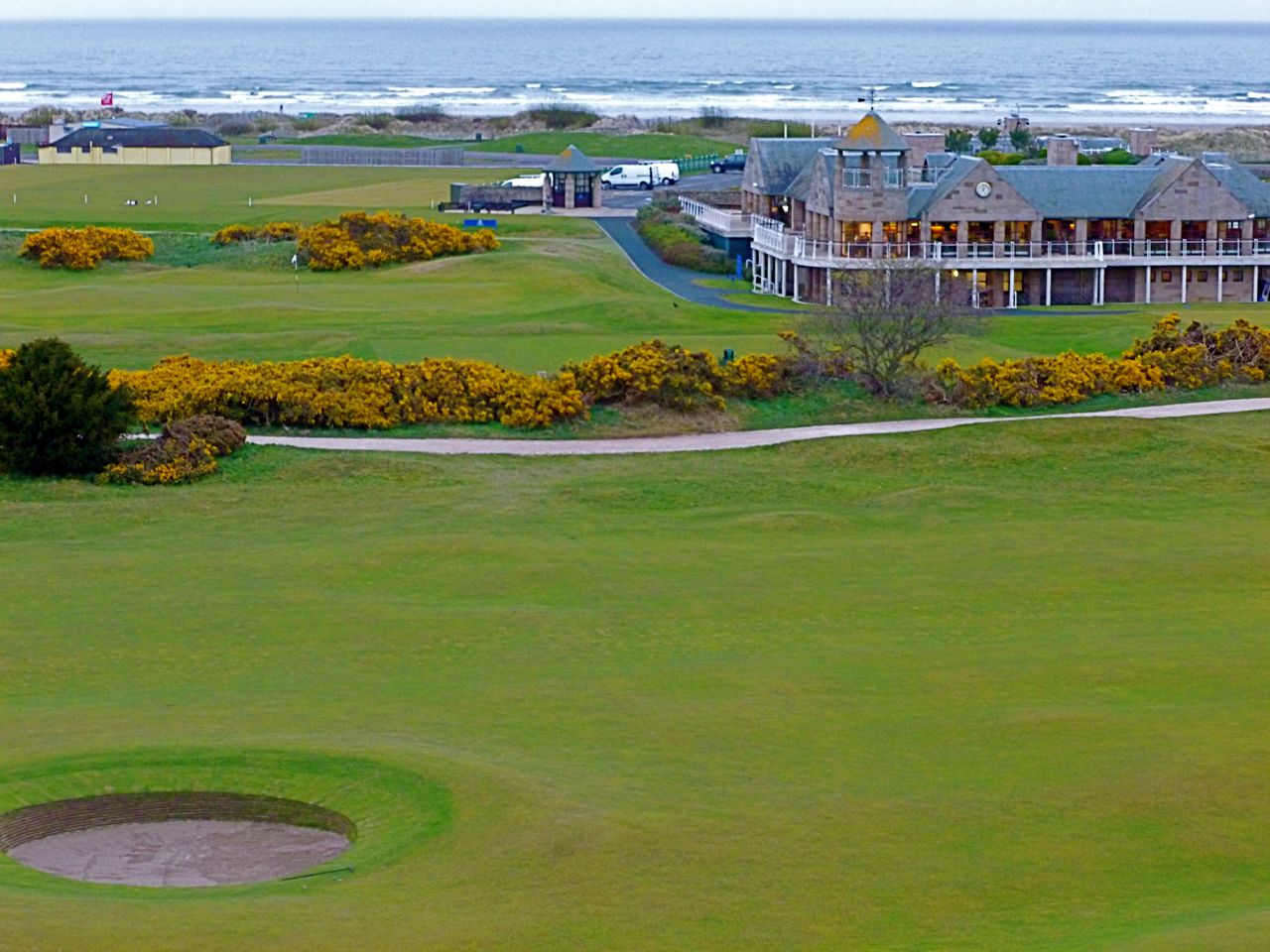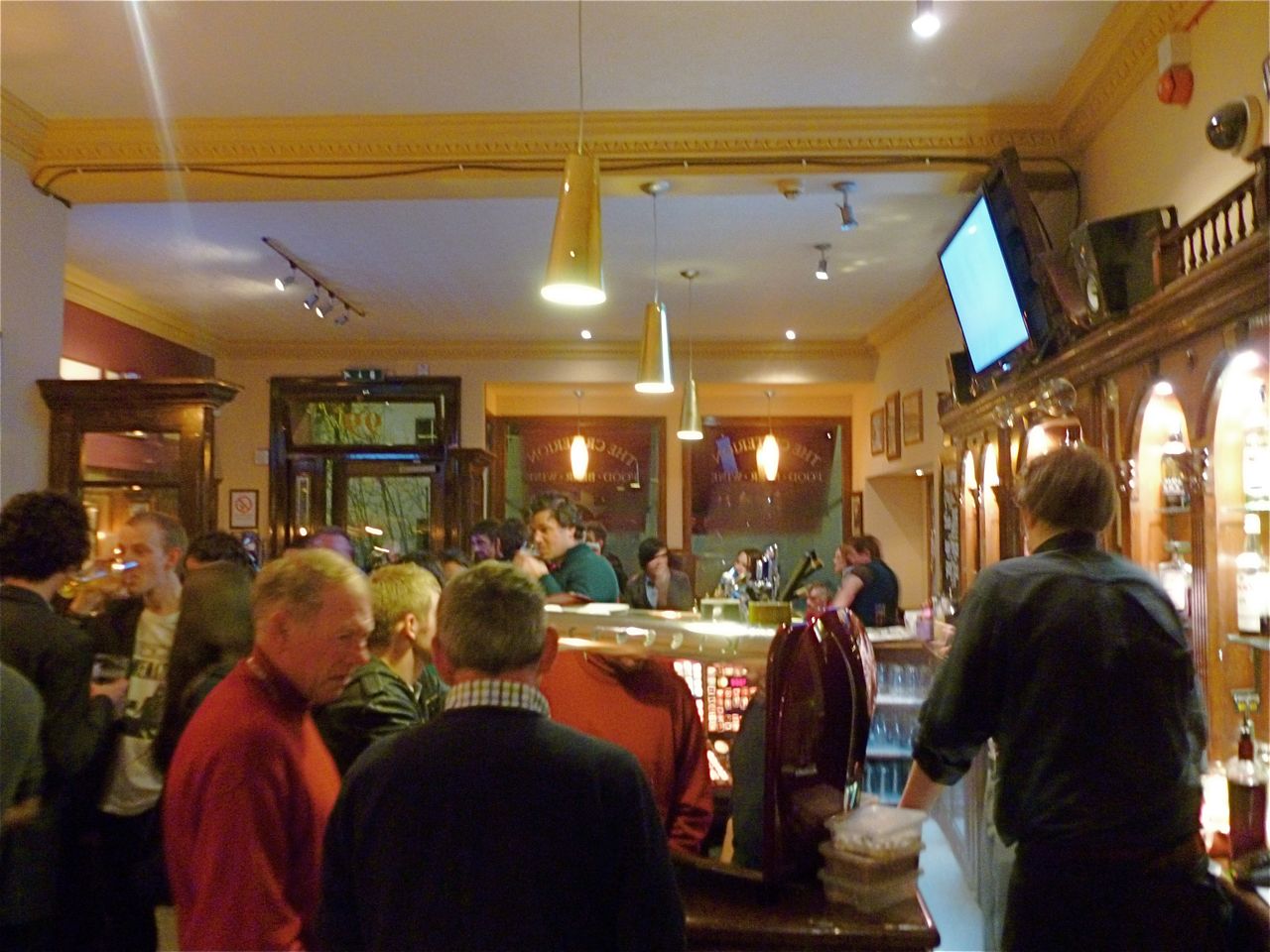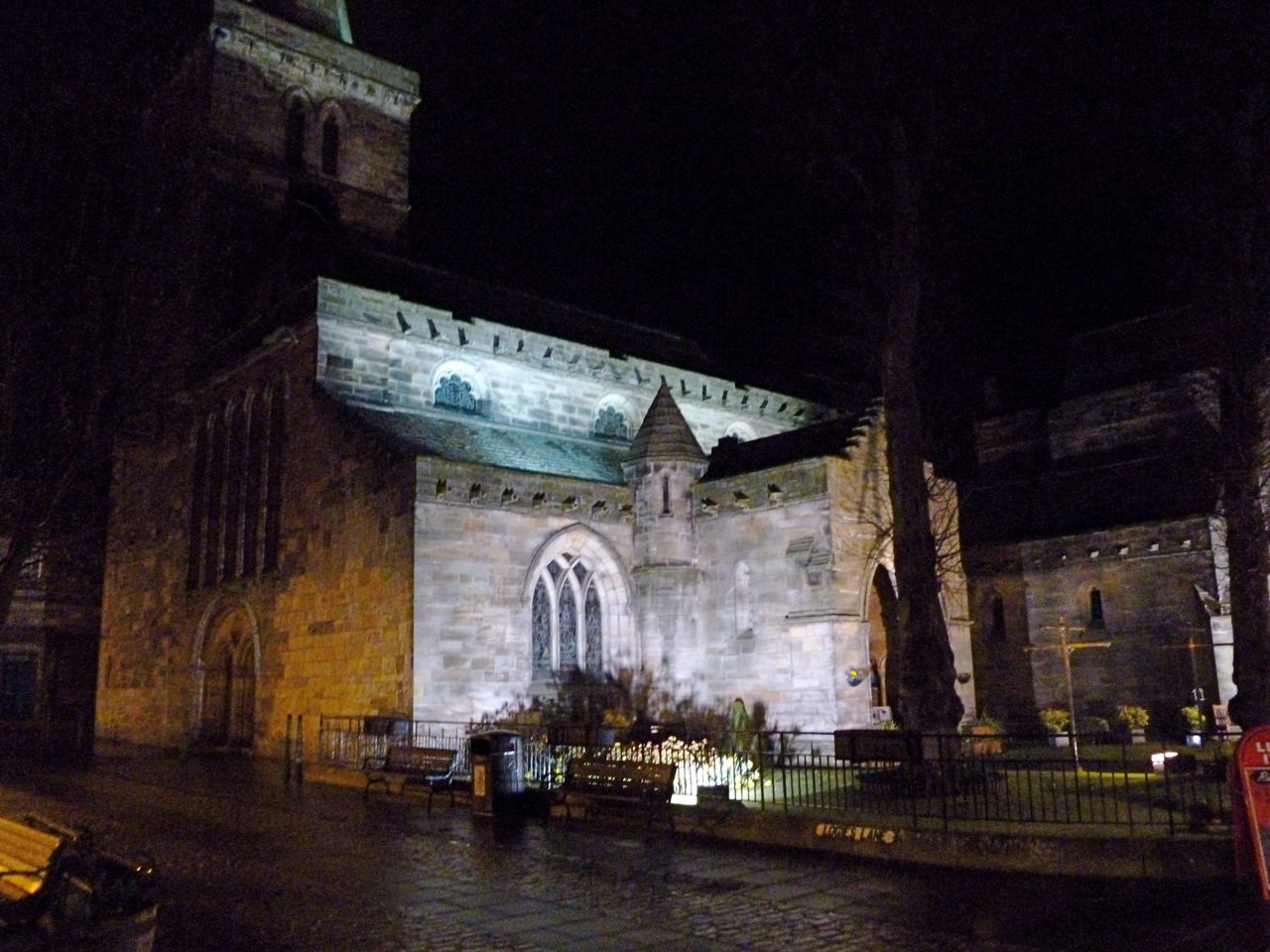 The "Criterion" Pub in downtown St Andrews -- Open Mike night ....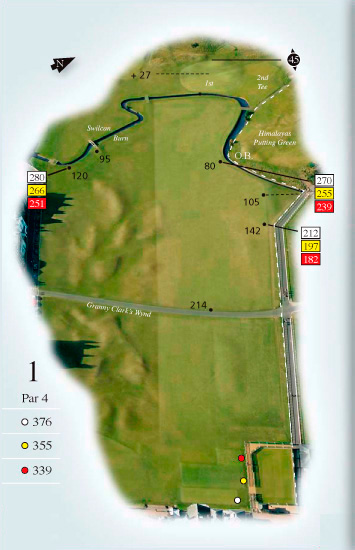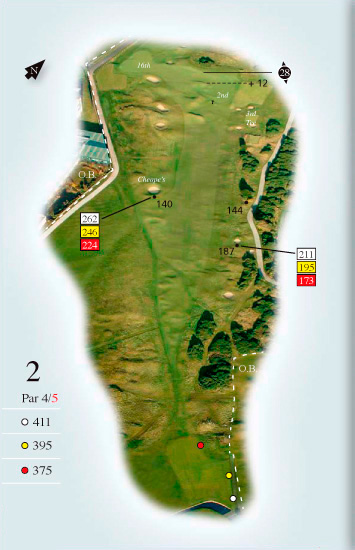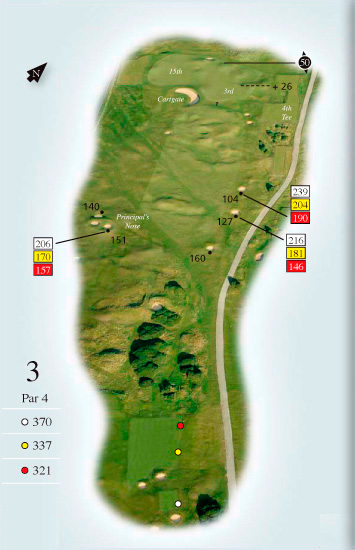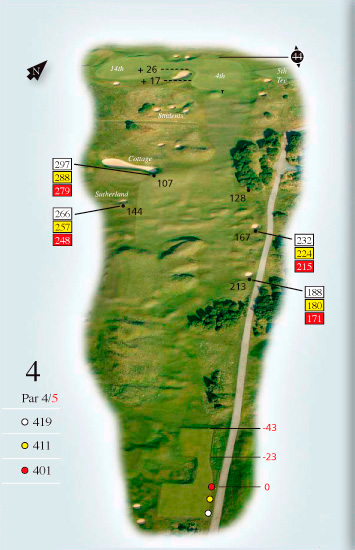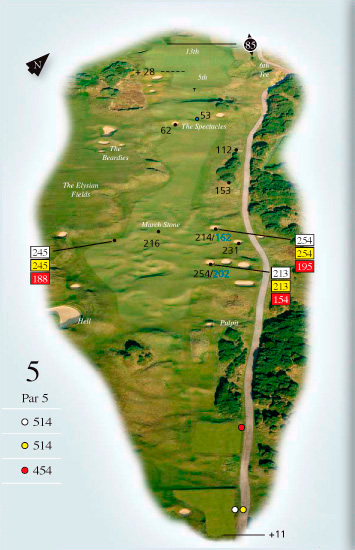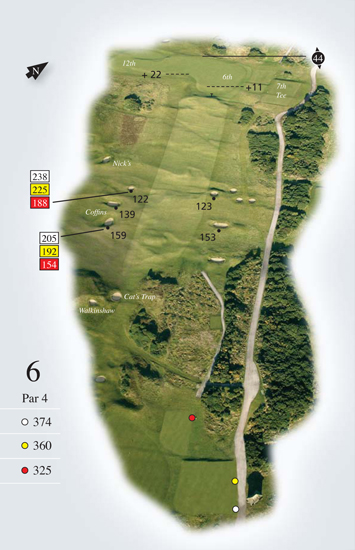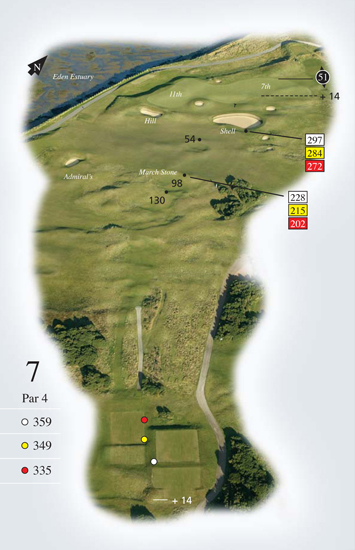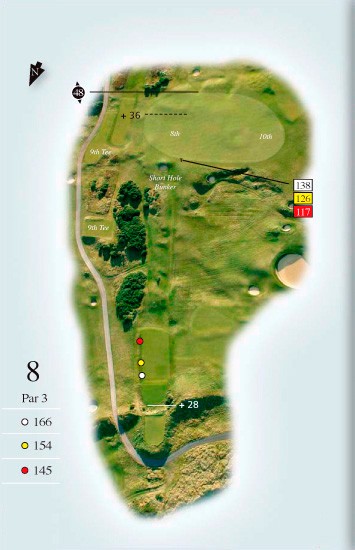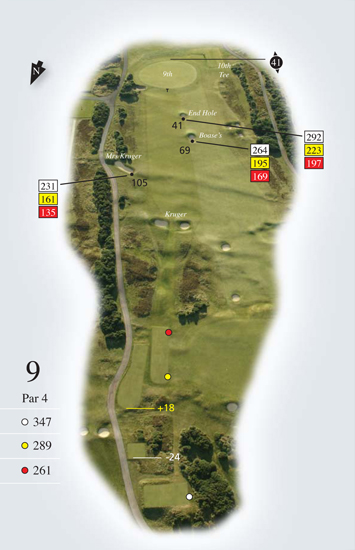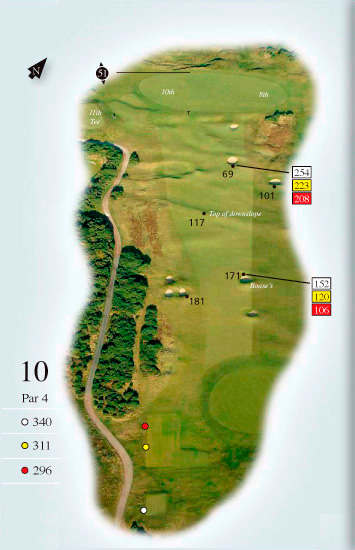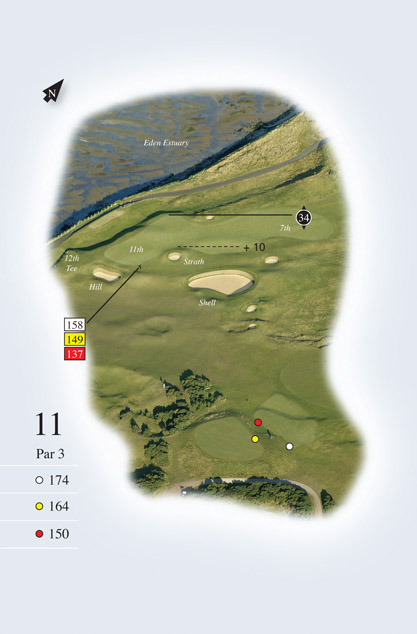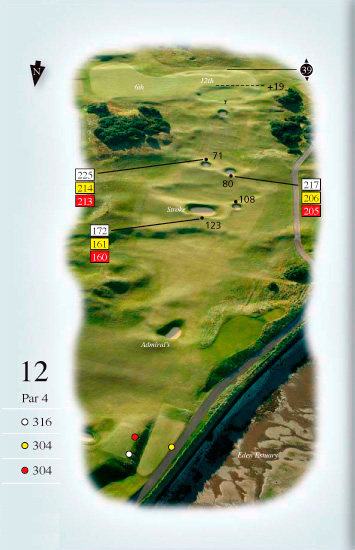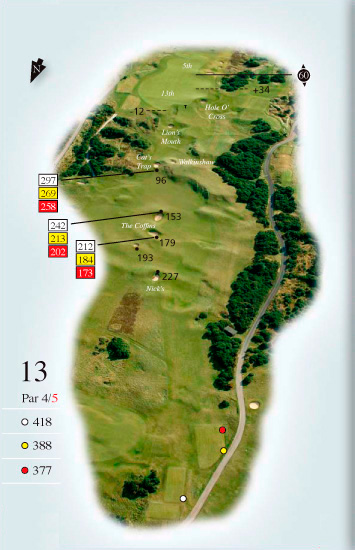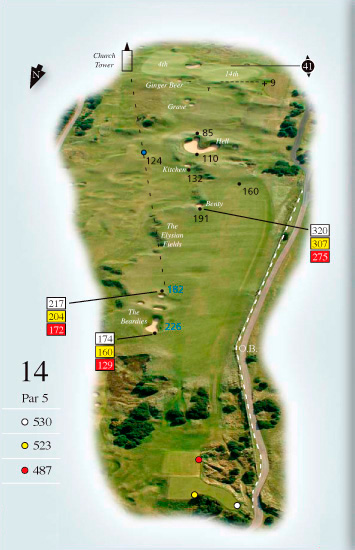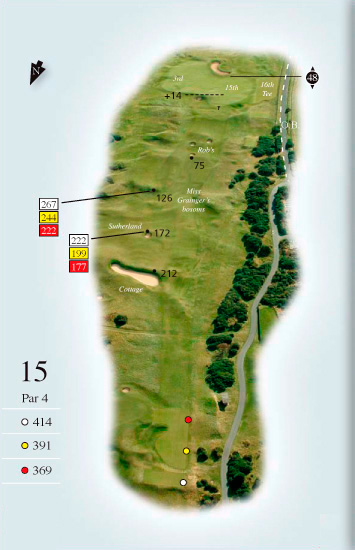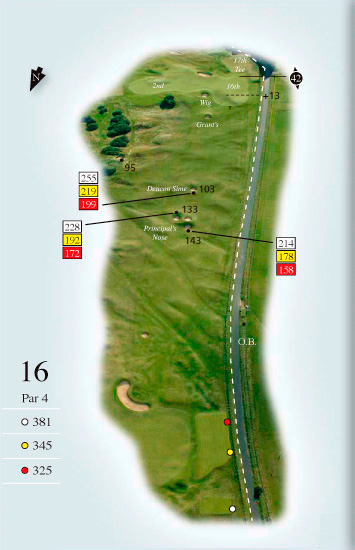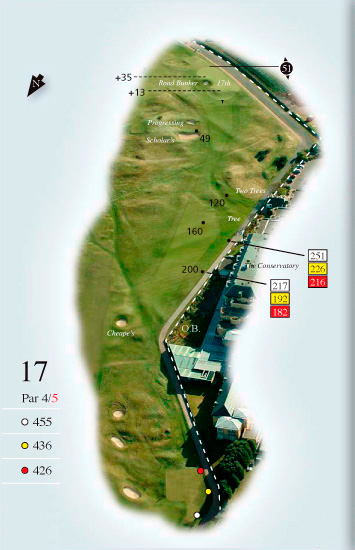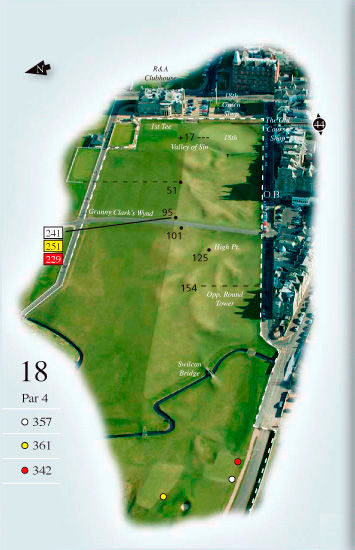 Castle Course - St Andrews Links Carnoustie Golf Links St Andrews Bay - Kittocks